Three Important MLM Tips
Today, I'd like to share three important MLM tips with you. These are things that have been on my mind lately.
# 1 Don't Make Fun of Jobs
We have a lot of people in our industry who make fun of people with jobs, as if jobs are bad. Jobs are important in EVERY society. Without jobs, our society would collapse.
Never make fun of someone for having a job, EVER. If anything, APPLAUD them for WORKING to support their family.
If you have a job, be grateful. There are probably hundreds of people who would LOVE to have YOUR job, even if you don't enjoy it!
Rather than badmouthing jobs, show people why having a side hustle is beneficial. Explain to your prospects the benefit of having a PLAN B and a home-based business. If you do that properly, many of them will see the value in what you are offering them.
Even better, look for prospects who already own a business and think like an entrepreneur. Those are your best prospects anyway!
# 2 Advertising is a Must
All businesses I know of ADVERTISE. Network marketing should be no different.
You should have a monthly advertising budget to help grow your business. By all means, start out small, say $200 to $400 per month. As you figure out what advertising works best for you, you can scale up your efforts.
Advertising allows you to work smart and free up your time. You have limited time in a day (especially if you work a job full-time) and you can only talk to so many people face to face. But when you advertise, you LEVERAGE yourself, get your name out there, and can generate leads 24/7.
Advertising at least gives you a fair chance to be successful. The bottom line is to INVEST in your business. Experiment with different advertising methods and campaigns until you figure out what works best for you.
Don't be cheap! And if you need money to pay for your advertising, go retail some products. That will put some cash in your pocket to pay your advertising expenses.
# 3 Facts About Leaders
Every single leader on my team, and every single leader I know in the industry builds their business differently than other leaders do, even if they work together in the same company.
Leaders innovate. They leverage their unique talents and abilities to work smart. That is what you must learn to do if you want to build a big network marketing business.
When you are first getting started in your business, FOLLOW THE TEAM'S SYSTEM. But, if you know you have certain skills that would allow you to build the business faster and bigger, by all means USE those skills.
Yes, you need a system for your new people, but don't be upset if not everyone on your team is willing to follow your system. Chances are, your best leaders will do their own thing anyway.
What matters is that you DUPLICATE THE RESULTS, not the process. Food for thought!
Final Thoughts
What are your thoughts? Which tip is your favorite and why? Reply to this email to let me know what you think. I look forward to hearing from you. Create a FREE Account with MLM Gateway if you want more leads for your business.
About the Author
Chuck Holmes is an author, blogger and network marketing professional.
---
---
No comments yet
---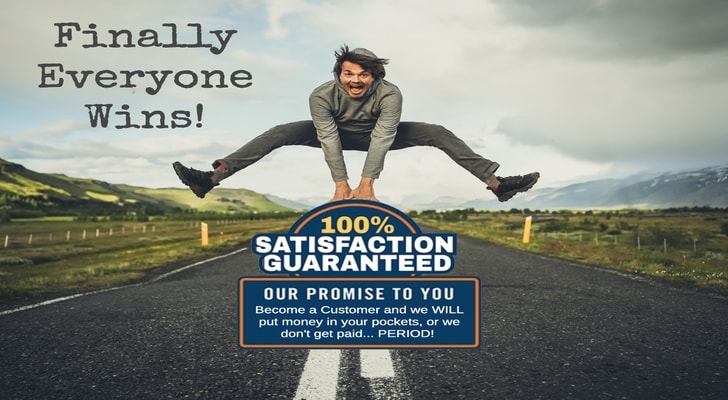 Member Ad
Got you covered this season!
We are an essential oil & wellness company with a variety of products! Signing up, I will help you learn how to build an essential oil & wellness business from home & your cellphone alone! Come join!
---
Support
Privacy Policy
Affiliate Terms
Terms of Use
Testimonials