Huge Mistake Many Network Marketers Make When Trying To Build A Business
If there were just one major mistake, that would be most commonly made by most network marketers, what do you believe it would be?
We all may have different answers to this question, but there is one thing I believe to be the most important area of business, and most network marketers fail to accomplish it.
It's also something everyone could easily do, but always find themselves not doing it.
In today's business announcement I am going to dive into what I believe is the biggest mistake network marketers make, and give you an idea of how you can avoid failure and begin building more success.
So...
Here it is!
The Biggest Mistake
What could that biggest mistake be?
I see it all the time, and I see many people fall out of completing it before they get results.
That biggest mistake, is staying consistent with a plan.
Most people will begin working a plan, or a strategy, and then move away before it can turn results.
What many fail to realize, is that every strategy in network marketing does not come out with success right off the bat.
They all take time, and slowly build steam.
So by not being consistent, it appears to everyone that everything they personally do, doesn't work.
What If The Strategy Doesn't Actually Work?
If you are doing something that doesn't work, then of course it's a good idea to pull out.
But how do we know soon enough that something isn't working, from something that needs more time to begin working?
The best way to tell is through the lead generation it brings.
If it is a free strategy, and it only generates a few leads a month, then how much time is needed?
If it generates no leads, yet you keep putting money into it, then it's most likely not working.
But if something is generating leads on a steady and regular basis, then most likely it needs to continue.
If you put $10 a day into a strategy that produces 10 leads on average everyday, it's best to keep going.
It can take several leads to get a signup, so consider putting more time in learning how to convert more of the leads rather then just letting leads come in that get no contact from you.
The Biggest Strategies That Generate The Most Sales
Then there are the areas such as blogging, videos, articles and content.
These strategies produce the largest results online.
But, in the beginning, they produce nothing.
It takes a lot of consistent time and work to build these up.
Most people start doing this, see no results, and pull out.
Like I mentioned above, it takes time and will consist of a lot of work.
Prospecting is another area that needs to be consistent.
If you speak to people everyday, eventually signups come in like an avalanche.
But most people pull out before it can create this effect.
MLM Loves Speed
It's true, and it always works.
MLM loves speed.
You must get fast amounts of leads coming in, so consistency is very important to building that speed.
You can work to directly get 20 people a day looking at a presentation, while working on content and paid ads when it's too late to talk on the phone.
You have to create momentum that has people always on a presentation.
An environment that consists of talking to a prospect, and having to call another.
An environment where people are waiting their turn to be spoke to.
Consistency gets you there, so don't make the mistake of letting off momentum and slowing down.
Did This Help?
If you got value form today's business announcement, please leave a comment below.
Also, be sure to send me a connection request so we can connect here on MLM Gateway.
---
No comments yet
---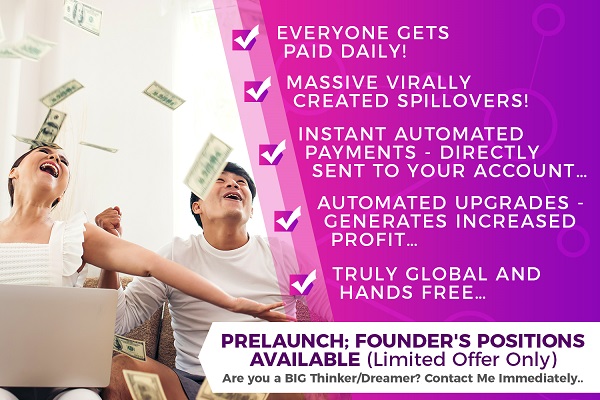 ---
Support
Privacy Policy
Affiliate Terms
Terms of Use
Testimonials