Could you succeed with a Network Marketing Sales Team doing the heavy lifting?
Let's be honest. This business is tough, maybe one of the toughest. The fact that 98% of us will fail is often a reality that is not shared at that Tuesday night meeting.
It doesn't have to be this way. Most of the time failure shows up within the first month or two when the rep has not made any money and the auto ship is getting ready to be billed.
Much of this failure is attributed to the fact that most of us are not that great at sales. So when we try to convince our friends and family that they are going be left behind if they don't sign up today, we get rejected and give up.
There has to be a better way, and I am here to tell you what that is. What if you could outsource the entire sales process to a team of professionals. This sales team will follow up, qualify, and in some cases even enroll people into your organization.
Sounds great, right? It is!
If you have been in network marketing for any period of time, you know that leading with your biz opp is a nail in the coffin.
How much easier would be to lead with the idea of someone doing all of the selling for you. That is worth getting excited about.
Let's leave the selling to the professionals. That is how you get duplication.
If you don't have duplication, it does not matter how amazing you are at recruiting.
This model also makes it very easy to build multiple streams of income. Once you have created success for your team and they are making money, they will follow you in to other opportunities.
There are multiple ways to promote this sales team, which is all you need to do. I personally use Voice Broadcast, Ringlesss Voice Drops, Postcards, etc.
The sky is the limit, all while the sales team is doing the work that very few want to do, or are capable to do.
This is not a get rich quick scheme, nor is it ever presented that way. It takes time to build a business.

We are getting 30-40% engagement rate, instead of the Industry standard of 2-3%.
You can sign up for a free no-obligation consultation with one of our business building consultants
Best Regards,
Dave Namovich
---
---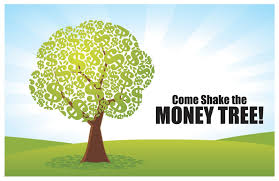 Member Ad
Promote 5 Links on 1 Site
Stop Wasting Your Time! You can promote 5 of your favorite affiliate programs with only ONE SITE! Plus sign ups in 25 of the most lucrative programs on the Internet!
---
Support
Privacy Policy
Terms of Use
Testimonials