Just LAUNCHED business opportunity along with product's and service's!
Greetings my name is Mr. Terrance L. Henderson and I'm a NéVetica Pet Consultant! What exactly is a NéVetica Pet Consultant, we are a mastermind alliance of like minded individuals banded together to add value to pet and pet parent's lives through education gathered through 3 year's of intense research conducted by our PAWMAZING Founder, President and CEO Dr. Lance London. Three years ago Dr. London came home to find his furry loved one of 16 years Rocky laying motionless on his garage floor, he got on the internet and found a all nite Vet and rushed his beloved Rocky to him, only to find out that Rocky had suffered a massive stroke! The Vet informed Dr. London that it would be best to euthanize Rocky, but Dr. London refused stating the fact that he is a bachelor and Rocky is his 4 legged son and provides him with the adult supervision that every multimillionaire needs in their lives to stay on course. Dr. London told the Vet HECK NO and took Rocky back to their house and got back on the internet and typed in the words, "what type of diet can save a canine who has suffered from a stroke," and Dr. London was intrigued by what appeared, a raw wet meat/protein diet popped up! Dr. London was shocked and amazed, because Rocky and him had been together for 16 year's and even he wasn't familiar with that type of diet, because countless veterinarian's and The Big Box Pet Food Industry for the last 100+ year's have been telling pet parent's to feed their 4 legged son's and daughter's dry kibble containing preservatives, chemicals, fillers, corn, grain and only a tiny rain drop of actual nutrition! Dr. London is a multimillionaire restaurateur with 30+ year's of Network Marketing guruship, in fact he purchased his first of 6 restaurants named The Carolina Kitchen with the cash money he had received via Network Marketing! It was then when a proverbial light bulb proceeded to go off in Dr. London's brain, because if a highly experienced pet parent like himself didn't know about being pet fooled by all of the Pet food companies, then they're probably trillions of other pet parent's being fooled every second of every day! Dr. London went to one of his restaurant's and bought back some raw beef and chicken back to stroke stricken Rocky who up until then hadn't responded to anything whatsoever. Rocky didn't touch the chicken, but he slowly started to gradually nibble on the raw wet beef and then eventually Rocky started shakingly crawling step by step and eating the raw wet beef gaining his original appetite back and over the next 3 year's appeared to be more like his self before suffering from his massive stroke. Unfortunately Rocky passed last July a full 3 year's after the supposed professional veterinarian told Dr. London to kill his 4 legged son and that's how this concept was birthed from the death of Mr. Rocky !
The moral of this story is a Dog named Rocky had a stroke and it became a strok of
---
---
No comments yet
---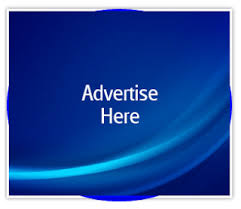 Member Ad
THIS DUMB AD MAKES MONEY!
This is the ad that makes money every day with a simple and FREE system. Get your system FREE
---
Support
Privacy Policy
Terms of Use
Testimonials