Congratulations to the New Graduates and New Drivers
It's Graduation Time as well as New Driver Time and almost Father's Day.
If you have a student going off to college or a new driver in the house. Or looking for that early Father's Day Gift? Why not gift them with something they will always need.
Our Junk in the Trunk kit has
• jumper cables • 5-in-1 waterproof whistle • compass
• battery-free LED flashlight • gloves • waterproof matches
• 2 emergency blankets • 2 rain ponchos • snow/ice scraper
• tool set • tire pressure gauge • & 36-piece first aid kit for an investment of $65.00 It all fits in this cute little bag that can be placed in the trunk of the car.
You can pair this with our Road Trip- which Features:
• Strike-free punch glass-breaker
• Emergency flashing beacon for roadside emergencies
• Strobe and LED flashlight
• Sharp blade to cut seat belt for emergency escape or to quickly free a child from a car seat in an emergency
• Built-in magnets attach to the metal on the side or top of the vehicle
• Includes USB wall and car charger and a power-bank charge other electronics
• High pitched alarm which should be in every console of your
automobiles. $35.00
To Whom It May Concern Tactical Pen
This multi-use striking tool is a self-defense item that can be used as a flashlight and features a jagged edge to obtain DNA from an attacker. All of this comes disguised as a normal pen with a free ink refill!
Features:
• Jagged tip to obtain DNA
• Disguised striking tool
• Fully functioning pen
• Comes with free ink refill
• LED flashlight (battery included)
Dimensions:
• 1.7 ounces in weight
• 6.25" X 0.5" diameter
Price: $25.00
Billy Fold RFID Wallet - Black Leather
This sleek men's wallet contains material that provides protection against the digital theft of your personal information. Its inner construction contains material that blocks RFID scanning to prevent identity and credit card theft.
Now you're protected everywhere you go!
Features:
• Provides protection against digital theft of your personal information while you're on-the-go
• Allows you to securely carry multiple cards at one time with peace of mind
• Hidden compartment for secure concealment of larger bills
• Constructed of genuine leather
Dimensions:
• 4.25 inches x 3.5 inches in size (folded)
• 2 ounces in weight
Price: $30.00
These are just a few items. Please look at my website for more ideas.
---
---
No comments yet
---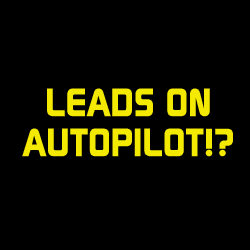 ---
Support
Privacy Policy
Terms of Use
Testimonials