Oriflame Consultants Wanted UK and Ireland
Oriflame Cosmetics has been in the UK and Ireland for almost 50 years yet is still relatively unknown, which makes for a fantastic opportunity for anyone looking to join an established company with a proven track record as well as massive growth potential.
We have a range of 1500 products which cover Make-up, Skincare, Haircare, Fragrances, Wellness and Accessories. All products sold in the UK and Ireland are cruelty free and tested on humans, NOT animals!
It is FREE to join, FREE online catalogue and beauty store, FREE social media manager! I always recommend new consultants purchase a catalogue pack for £6.80/€8.10 which contains ten of the current and ten of the next catalogue to share with family, friends, neighbours work colleagues etc.
Commission is earned on ALL sales starting at 20% and rising to 35% plus incentives/free gifts with every catalogue, and there are 17 catalogues every year!
Extra bonuses and incentives are available to everyone who wishes to go down the exciting and very rewarding route of team building.
You will be joining a fast growing and vibrant team which provides full on-going training and support, teaching you the proven methods of both retailing and recruitment to make sure you have a successful and enjoyable start to your Oriflame business.
All consultants have their own free online shop with all 1500 products, plus online offers, to share via social media etc. Make use of our fabulous catalogues too as people just love to browse through the pages of a well laid out glossy catalogue!
We understand people have busy lives so our free social media manager will help you post to all platforms each and every day, at the times you want, even when you can't get to a device, you're in work or even asleep!
Oriflame has a fantastic marketing plan with cash bonuses, car and travel incentives and lots of free gifts along the way too!
Email me now at kev.watson11@ntlworld.com
Or Visit
UK https://uk.oriflame.com/business-opportunity?store=KEVANDFIONA
Ireland https://ie.oriflame.com/business-opportunity?store=KEVANDFIONA
I would love you to join our team and become part of our Oriflame family and share the joy and success our team is achieving right now.
Kev and Fiona, Oriflame Group Managers

---
---
No comments yet
---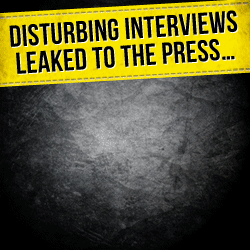 Member Ad
Get paid upto $100/D Survey
Do u wanna earn up to $100/day for answering simple qyestion.Get paid $5 for 10 to 15 min surveyGet paid $30/hour for group surveyGet paid $50 for premium surveyGet more than 100 of survey/day
---
Support
Privacy Policy
Terms of Use
Testimonials