Let me build your wealth and help build your business
Sometimes you just need to be in the right place to make money.
Well, this is the right place. If you are still trying to build an online income or are looking for additional income streams, this will change your life in 2021. I just ask for a minute of your time. So read on...
The problem will most MLMs is that the product sucks. No one want to be bothered about storing tons of useless products in their garage and begging friends and family to do the same. People have ruined relationships over it. Maybe even happened to you.
So what if I told you there is product that everyone should actually want and you can make money simply referring them to it. The product doesn't can thrown into the garage, but into a safe. That's right, I want to show you how to invest in actual silver collectible coins that actually increase in value through time. And then how to make even more money referring people who want to build wealth to do the same.
I know what you are thinking...how can I do this? I can never recruit anyone. Well I have good news for people who aren't great at building their business. My team is developing a system that will automatically rank up people to the first rank of associate. That rank qualifies you for up to $500 weekly checks. You actually only need 2 referrals to achieve this. Obviously the more serious you take it, the more you can make, but my team is trying to ensure all people rank up.
So does that sound interesting. If you, now is the time to act. Heavy Promotion will not begin until sometime in January 2021. People who lock in their spot now will be very high up and in addition to getting ranked up will also accrue many points from spillovers. I'm looking to lock in 8-12 people before January 1st. I will also be helping you rank up because I need people under me to rank up in order for me to rank up.
This is a binary MLM with a left and right team. Its called 7kmetals. The yearly membership, which comes with many benefits including travel and insurance, is $499. You first check will pay for that! The monthly autosaver plans cost $109/$139/$309. My team recommends the $139 Variety pack as it is the best value. So if you actually want to start getting weekly paychecks and have a product to actually share with friends and family, send me a partnership request or contact me on Facebook at https://www.facebook.com/augymichaels1
To sum up:
1. Contact me to lock in your spot high my team.
2. I will give you link to strategically place you somewhere on my team. Once you sign up, I may be placing the next person under you.
3. I will give you link to to sign up for a FREE account where you can enter your link so it will be added to our rotator to help automatically rank you up.
4. Start collecting silver coins and paychecks. Start having fun and worrying less about money. Lets succeed together. Hope to hear from you soon!
Augy
PS: I am looking to hit very high ranks and I want to take as people with me as I can. So the only question is are ready or are you happy with where you are? Talk soon!
---
---
No comments yet
---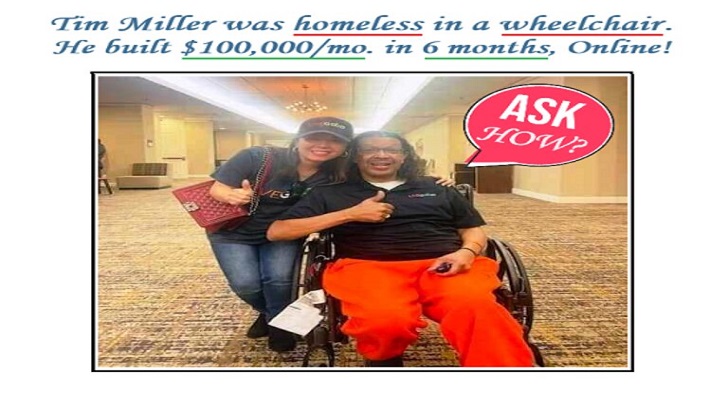 Member Ad
Weekly Pay Secret
Would you like to know how to turn $20 into $500,000 - $1,000,000??Learn how to flip $20 into six and 7 figures...
---
Support
Privacy Policy
Affiliate Terms
Terms of Use
Testimonials