We all want what we think we can't have...
We all mostly buy with our emotions, not using our logic. We want to look good, feel good, and keep up with those around us. That's just human nature, I have learned. In many ways there's nothing wrong with that.
Many stores, both online and offline, have learned to create a sense of urgency by putting up flashing banners and signs that tell us if we don't buy now we are missing the deal of a lifetime.
There is such a thing as real value and there is also perceived value.
There are, of course, many times when we are actually getting a legitimately good deal on something. In many cases, though, we all know that a bargain really isn't a bargain.
So...knowing that in many cases what we actually want is going to be too expensive most of the time, we jump on the chance of getting some of these things at a perceived bargain.
We feel like we are finally getting something, even a smaller something we've been craving to buy, but we normally can't have. Thinking that we can't have something is based on fear. We can learn to get rid of the fear.
I have also learned that I would realistically prefer to put my money into something that will last. I do like to buy things that are on a discount, of course, but we get what we pay for. i look for real value.
I find that in many cases, a trial offer can be better than a discount. A trial offer allows us to take a look inside and see what something is about and then cancel the trial if we don't like it.
The trick is to actually use what is inside and test the long term value of the whole thing while doing research in the process. Watch the training videos and listen to those who are currently using the product.
Many stores in many of the malls would be better off trying this trial period with their products. Some do but some don't. They would attract more customers this way, make more sales, and then they should capture a customer's email address before they leave by giving away some extra stuff too.
We call that over delivering value and it brings people back as return customers. That type of treatment has a snowball effect because of the word of mouth advertising associated with it.
Click funnels offers a 14 day trial that does all the things I mentioned above. Sales funnels are a way of doing business that brings customers in online and offers special deals, helps you quiz your customers to know what their status is, and guides them to what they would really want.
Not every customer will buy something right off the bat, but if you start with giveaways and then make gradual up sells with smaller items you earn more trust from customers.
Asking customers questions with quizzes and surveys allows you to direct your customers to offers you have in line with their needs. You can do all these things with a sales funnel set up the right way.
Click funnels over delivers with products and training on setting up sales funnels to help us get better as we work on our own funnels.
Click funnels offers generous commissions as well and that allows us to help other people build their businesses by showing them what a sales funnel with click funnels can do to keep customers coming back and getting new ones at the same time.
Sign up for a free 14 day trial to see what Click Funnels is about.
The truth is that many people just think they want what they can't have. That thinking is based on fear and we can help people past that fear over time by educating them.
Click funnels can help with this. Nothing is out of reach.
With Respect,
Scott Moore
---
No comments yet
---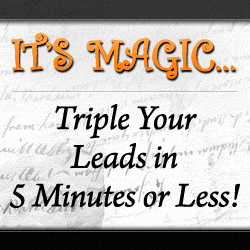 ---
Support
Privacy Policy
Affiliate Terms
Terms of Use
Testimonials