Honesty and Integrity are by far the Most Important Assets of an Entrepreneur
Learn why helping people to reach their financial dreams is my passion.
I've always been a stay-at-home wife and mom since my wedding day in 1975. My husband and I and our 2 daughters emigrated from Manchester in the UK to South Africa in 1982 and have lived here ever since. My passion is to help people in becoming financially free by working along together in the tried and tested businesses I have to offer.
I became interested in working online since 2007 & have certainly had more than my share of failures and many successes along the way.
I have learned that success is normally determined by these simple attributes: determination, commitment, persistence, patience, communication, but above all .....TEAM WORK!
This is the reason why I'm here: to share ideas, build relationships with those of you who choose to work with me. I want to help you all to grow by sharing the knowledge I now have.

I created a personal website where you can learn more about me about me and some Testimonials from the people I have worked with. Please visit: MY PERSONAL WEBSITE
The three online businesses I have on my website are the best that I have been involved in during the last 9 years since I began this line of work. We have lots of support and there are steps and guidelines which make it easier for anyone to be successful. I have people in all three businesses with me and I will work alongside any team member.
For this reason I am only looking for SERIOUS people who are ready to make a significant change in their future finances and are willing to put in the effort to making it work.
You can register for free for all of them with no obligation so you can take a look around before deciding to pay to join officially.
Please join me on my journey in becoming financially free. I look forward to hearing from you all soon.
I am hearing impaired, but I have never allowed it to stop me from working online. I always struggle to hear what is being said on the phone or on Skype, so I prefer to use emails or texting on Facebook chat. I don't use WhatsApp either as I choose to only have a basic cellphone. My desktop computer is all I need. Life for me is much simpler that way ....but also VERY effective. ;-)
---
No comments yet
---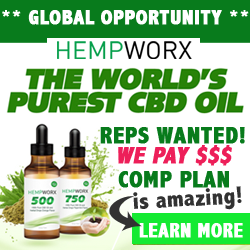 Member Ad
https://www.frustcoin.com
Have you invested your bitcoins and Lite Coins ? check out this Crypto currency investment Company They Double your Bitcoin and lite coin in 24 hours & Get instant payout of 120% to 250% on ur deposit
---
Support
Privacy Policy
Terms of Use
Testimonials