Become a doTERRA Wellness Advocate and start doTERRA as a business
Are you desperate to find a doTERRA wellness advocate that will fit your needs? It is sometimes difficult to find one that treats doTERRA as a business rather than a social event.
This is not to say that the social aspect of doTERRA is not desirable, because it is. However, if you are one of those people that wants to make money and fed up with the hoo haa. It is possible to find a serious doTERRA leader who will work 110% to help and support you toward doTERRA business success.
The concept of treating doTERRA as a business
I know what everyone is saying. Isn't everyone treating their doTERRA business as a business? Unfortunately not. And that is why it is firstly important to work with a true professional and secondly, try to avoid joining a family member or friend unless you are sure they are really building a business.
Working with a doTERRA distributor and leader
Working with a doTERRA leader can be quite stressful for someone new to doTERRA and MLM, but the long term benefits will show very fast. Yes, they will demand that you take action, be willing to learn and work somewhat out of your comfort zone. If not they are unlikely to want to work with you. Of course, when someone becomes a doTERRA rep they are starting there own business, so finally it is up to them how much time and effort they want to put into their business. At the same time, why bother starting a MLM business like doTERRA if you are not intending to put at least some effort into it?
Why do people join doTERRA and then do nothing towards building a business?
Yes, it is quite a mystery.
There are some legitimate reasons such as:
They only joined doTERRA to get 25% off their essential oils and never intended running a business.
They only joined doTERRA to share essential oils with family and friends and that is it.
They joined doTERRA as a wholesale customer.
However, some that join doTERRA with big dreams, still find it difficult to take action and find reasons why they can be successful, such as:
Haven't opened their doTERRA starter kit yet.
Haven't activated their doTERRA membership.
Telling their enroller what they do not want to do, rather than what they are going to do.
Not wanting to set goals, because I might have to achieve them.
Don't want to speak to anyone about doTERRA.
If they want to run doTERRA online: Don't want to write anything and create any blog content.
Life has got in the way. (worst reason for not working on a business)
These are just a small selection of reasons why people fail before they start their doTERRA business opportunity. In most cases they have joined doTERRA without realizing what it involves, what they need to learn and how much time it will take.
This situation is not unique to doTERRA, all MLM businesses have the same situation. I believe that most of us really want to run a business and gain financial freedom. The main hurdle for many is that they don't really want to do any work to achieve success. This may be why the enrollers fail to give the prospect an overoptimistic expectation about what is involved, such as "only needing to work a few hours a week to become rich". This is not true at any point in any MLM business including doTERRA.
What is expected when you become a doTERRA wellness advocate?
If someone is serious about becoming a successful doTERRA consultant there are a few things they need to aspire to. The simple attributes and goals will be the difference between making no money and a lot of money.
These are the key attributes for almost every successful doTERRA Advocate:
Be a serious dreamer.
Aim for your goal.
Aim high!
Know your WHY!
List all the possible changes you will have to make.
Clarify all skills needed to achieve your set of goals.
Make your goals achievable.
When a doTERRA advocate says he or she is going to do something, they do it.
Make a 1-year plan.
Specify the moves you need to make to achieve your goals.
Mark all the things you will do within a year on your calendar.
Always make assessments on your Business Plan.
Become a Leader.
Even though this list seems quite simplistic it is the difference between becoming a winner or loser in doTERRA. Unsuccessful doTERRA reps will find this list challenging and in the end unable to become a winner in the direct sales world.
How to become a doTERRA wellness advocate?
For more details about running doTERRA as a business as a doTERRA wellness advocate click or the "Read More" link below and read the full article.
---
---
No comments yet
---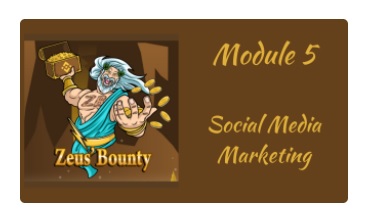 ---
Support
Privacy Policy
Affiliate Terms
Terms of Use
Testimonials