inCruise - vip.incruise.com | Exclusive Cruise Membership Club.
inCruises™ http://goo.gl/FG3pmy is an invitation-only exclusive membership travel club.
We were created to make cruising more accessible and affordable for millions of people worldwide.
We believe cruising offers the best value for a family's vacation budget. And we believe inCruises™ offers the best value in the cruising industry due to our unique Membership Program. http://goo.gl/FG3pmy
We give our Members access to pricing not available anywhere else through our proprietary Cruise Dollars™, allowing them to book luxury cruising vacations from our Dream Cruises™ and Global Destination offers.
OUR MISSION
At inCruises™, our mission is to C.R.U.I.S.E with as many people as possible. We:
Create affordable, luxury cruising experiences, for our members through our exclusive offer, allowing people to save money, have fun, be pampered and entertained.
Reward you in exchange for your member fees with innovative Cruise Dollars.™ Cruise Dollars double the purchasing power of your vacations savings to help create memorable cruising experiences.
Unleash a powerful business opportunity for you to positively impact the lives of millions worldwide.
Inspire you to cruise smarter, relax and recharge while discovering the world and it's amazing far-reaching destinations.
Support important causes you care about all around the world. Causes like Make-A-Wish and The Ocean Cleanup initiatives.
Enhance your free time through travel so you can enjoy meaningful moments shared with family and friends.
OUR VISION
We Are The World's Most Valuable and Useful Cruising Membership Club that Creates a Better Life for You and Others While Making the World a Better Place.
Our Causes
inCruises™ has a goal to make a big impact on the world and make a measurable, profound impact with our philanthropic efforts.
inCruises™ will donate 10% of the company's resources (defined as net profit and employee time) to support:
The Make-a-Wish® Foundation
We will provide free cruises for children with life-threatening medical conditions. By becoming a member and/or Partner who markets our membership, you'll help make those wishes come true.
Tens of thousands of volunteers, donors and supporters advance the Make-A-Wish®vision to grant the wish of every child diagnosed with a life-threatening medical condition. In the United States and its territories, on average, a wish is granted every 37 minutes. We believe a wish experience can be a game-changer. This one belief guides us and inspires us to grant wishes that change the lives of the kids we serve.
The Ocean Cleanup Project
We will provide funding and human resources to help clean up the Ocean and all waterways from contaminating pollution. The Ocean Cleanup's goal is to fuel the world's fight against oceanic plastic pollution by initiating the largest cleanup in history.
There are an estimated 5 trillion pieces of plastic floating through the world's oceans, enough to fill almost 600 jumbo jets. At least one million seabirds and 100,000 marine mammals die each year due to plastic pollution, scientists say. The global economic impacts of this waste are estimated at roughly $13 trillion, adversely affecting industries such as fishing, shipping, tourism and cleaning of coastlines.
---
No comments yet
---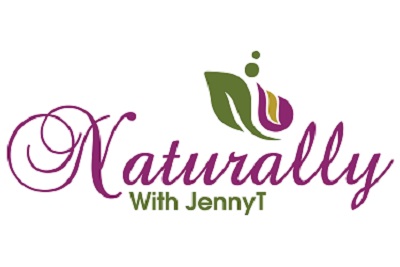 ---
Support
Privacy Policy
Terms of Use
Testimonials