How to find books about network marketing for beginners?
There is so much choice from books on direct selling, online marketing and even your mindset and that is the problem. Where does someone new to the industry start?
The starting point when looking for books about network marketing is to know what you are looking for. Nearly all the main players create a book about the style of business building the confess to, but in many cases they lack the practical aspect that many new to network marketing are looking for in books about network marketing.
That doesn't mean that the books have no value, on the contrary, there are some great books on direct selling and MLM such as, Ice Breakers by Tom "Big Al" Schreiter. This is a classic among books about network marketing and it does give the reader some tools and ideas on how to build a MLM business the traditional way, which I believe still has value for someone already building a MLM business.
The best book on MLM for the complete novice
After many years in the industry, the same problem returns when someone really wants to start a home business with no experience in any type of business.
What to do!?
How to take action?
What actions to take?
How to make a plan?
Should I try working online, if so, how to work online effectively?
Should I speak to family and friends about my business?
How do I make goals and why do I need them?
What skills will I need to learn and where can I learn them from?
These are all practical questions that the beginner may need answering, but in many cases the answers are vague and philosophical.
If you are a beginner who would like to take practical action that will give you results. You need a work book that takes you through the steps and tasks needed to gain your first distributor. So, you are looking for a book that simply tells you what to do in a simple and logical way.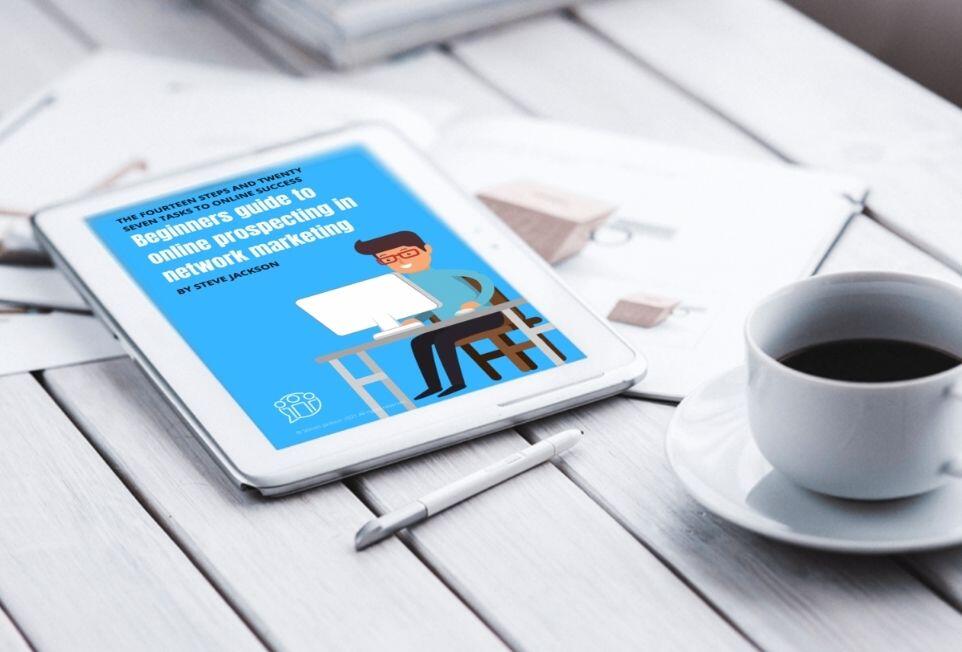 Beginners guide to online prospecting in network marketing by Steven Jackson
In my opinion, the best book on MLM, if you are new to network marketing, is the "Beginners guide to online prospecting in network marketing" by Steven Jackson.
Unlike many others I would regard this book as a workbook, because it has steps and tasks that should be completed to get the full benefits from the book. Many have mixed feelings about having a form of commitment attached to the book. The fundamentals of running a MLM business does involve taking action, so having a book which demands this of the reader is a positive aspect of the book.
If you have read some of the other books about network marketing and felt that there was something missing from the experience, try "Beginners guide to online prospecting in network marketing". For more information click on the Book Preview link below.
This book is available on Amazon, Payhip and Lulu
---
---
No comments yet
---
Member Ad
Stake and earn 50% monthly.
Buy WESA coin from WAVES Exchange and stake and earn 50% monthly. The Token has been growing since launched, was $0.5 and today is $185. Minimum to stake is $2 and max is $100.
Member Ad
Most Reps Not Making $ in MLM
If you're tired of struggling to make money in MLM, and of spending countless hours posting, commenting and curating content on the internet, STOP and Watch this 4 minute video.
---
Support
Privacy Policy
Affiliate Terms
Terms of Use
Testimonials