Healthy Coffee
About Organo Gold, information for Organo Gold,Welcome to Organo Gold A revolutionary and global movement that starts with Organo Gold coffee. From the ground to the cup. Organo Gold is a company that is working to improve people's health, wealth and bring more balance into their lives thanks to the incredible power of Ganoderma Lucidum – an ancient Chinese herb that has been consumed for more than 4,000 years to enhance wellness. In China it's known as the "Miraculous King of Herbs". The scientific name "Ganoderma" is derived from the Ancient Greek" bright shiny skin". The word "Lingzhi", in Chinese, means "herb of spiritual potency" and has also been described as "mushroom of immortality". (OG) Thanks to modern science and cutting edge technology, Organo Gold and our strategic partners have created 100 Percent Certified Organic Ganoderma Lucidum Capsules, Ganoderma Spore Powder, Ganoderma Mycellium Healthy Beverages, Nutrecuticals and Skin Care. And there is even more to come. Organo Gold is dedicated to maximizing the potential of Ganoderma with research, development and an ever expanding line of scientifically developed Ganoderma based products(OG) By infusing gourmet coffee and an ever growing product line with the power of the Ganoderma Lucidum herb, Organo Gold has scientifically developed a healthy alternative to regular coffee that not only tastes great, but makes people feel great. And that's where you fit in.(OG) Organo Gold is on a mission, spreading the knowledge of Ganoderma to the four corners of the world and partnering with thousands and thousands of people along the way, such as Geraldine Taylor, Independent Distributor,geraldinewtaylor.myorganogold.com
I can testify about the health benefit of Organo Gold Beverages, thirteen years ago had a hysterectomy no hormones and no hormonal medication, I have drank the OG green tea with ganoderma and have-not had any hot flashes. My husband suffers with neuropathy ad sciatica, he takes the 100% certified Ganoderma tablets and drink the green tea and he has not had to take his regular neuropathy medication. My brother's A1C has gone from 8.5 to 5.4 in three months the only thing he has done different is to drink the green tea.There are other testimonies,but these are personal
The product taste good, the coffee is one that you can drink and go straight to bed with no problem sleeping, parents allow their kids to drink the coffees and has testified to an improvement in their children's grades and ability to get up in the mornings, some has credited our product in controlling their teens' acne.
The business opportunity is superb, it is about $67.00 for the business kit and website, we buy whole sale and sale retail with a profit margin of 50%to 500%,allows to give people what they like with a health benefit
---
No comments yet
---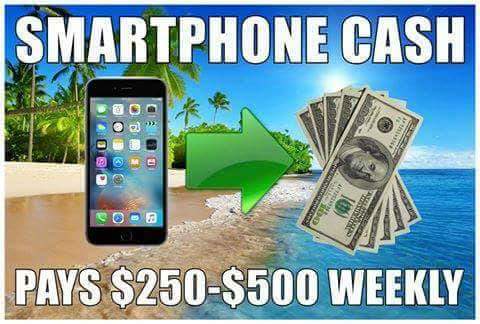 Member Ad
Fun, Freedom and Fulfillment
We believe the best way to experience the world is together, because together goes further. Click on the link above and play option 2 for more details about the lifestyle and opportunity.
---
Support
Privacy Policy
Terms of Use
Testimonials