EARN MONEY BY DOING YOUR FOOD SHOPPING
Do you shop from ASDA, TESCO, SAINSBURYS or any other local supermarkets? Do you get paid for it?
No? Most likely not!
I have an amazing opportunity for you - buy your products from a company called LIFE TREE WORLD - and get paid to buy your food shopping which you already do!!??
Sounds amazing isn't it? OFCORSE!
All you need to do is just refer 3 people to do the same - and they refer 1 person each and that's it your shopping will be free for life with this company! How amazing is that - if you want more info get in touch with me ASAP!!!!
If you would like to watch a small click in order to learn how you exactly you can get paid with this company then watch the click below - it is short and on point all the relevant information which you need to know!
https://www.youtube.com/watch?v=4lKZQIDtc4o&sns=fb
Personally I have done many MLM's in the best and I can definately say that this MLM is amazing - recruiting wise you get help whereas in other MLM's you have to find recruit yourselves - even if you don't recruit you still get paid !!!!!!!
So glad I joined this company - only regret is why did I not join before, but Hey hoo! am here am proud to be part of LTW!!!!!
Join our amazing team and be your own boss
---
No comments yet
---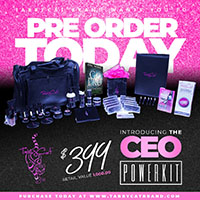 ---
Support
Privacy Policy
Terms of Use
Testimonials