I never expected that!
HI Everyone, especially the 181 in my MLM Gateway downline.
I cant believe that I've achieved this in only 7 days. Yes a downline of 181. I never expected that. When I first signed onto this site to be honest I didn't pay much attention. I thought I will return here when the website for #thebigone2016 is completed and sign up some people. But I got an email with a referral link on it so I added it to my social media portfolio & over the next days got as few sign ups. Then TWO paid subscriptions & I thought Hmmmmm maybe I should push this.
AND NOW I HAVE 74 direct referrals.
A total downline of 181
Have had 18 commissions, ranging from $0.86 to $29.40.
AND it keeps growing. This is so easy to share & its a great product and directory. I have already connected with dozens of really interesting people all with some great advice, tips and experience. DON'T BE AFRAID TO LEARN FROM OTHERS.
In conclusion this is a GREAT MLM, And I haven't even got started yet.
Anyway, who am I

I'm Kev, I have been messing about with affiliate sales for years and as a result have developed lots of very good social media platforms to promote various products and services. I'm part of a team putting #thebigone2016 together. We are working with a large UK exporter setting up a new mlm this summer. Its sales, multi level & high commissions.
Find us on twitter just look for #TheBigOne2016
These are some of my accounts
@affiliatemagnet
@salopmediaworks
@affiliateherald
@freebetswin
IMPORTANT!! Don't forget to share your referral link to MLM gateway. I have a feeling this will make people a lot of money. My aim is 1000 direct referrals, that's 50 a week over 20 weeks. Wish me luck, this is my 20 week challenge.
I share my link on Facebook #workformhome, social media marketing groups & twitter. There are so many groups, platforms, forums etc to share this on. Affiliate marketers are always seeking opportunities. I use the FREE SIGN UP as a USP. It really pulls in social media types who are looking for something good to sell over the internet.
Let me know If I can help you.
Kev
Good luck & keep sharing your opportunities, you never know. All it takes is to sign up a few good professionals and who knows what can happen.
---
---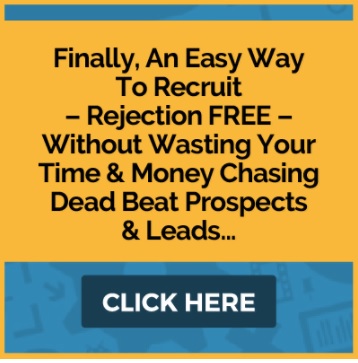 Member Ad
Best Crypto Currency Exchange
Do you want to start investing with less than $50 to start off with. We are free to sign up and will help you start to earn!
---
Support
Privacy Policy
Terms of Use
Testimonials