A leading company with innovative and effective products!
The Jeunesse family creates positive impact in the world by helping people look and feel young while empowering each other to unleash their potential.
It's true, This is the mission of a leading company in the health and wellness industry.
Hello everyone this is Ayman Badr. Welcome and thank you for taking the time to read my post.
Let me first introduce myself and tell you a little bit about my story. I was working as an engineer for a very prestigious American company called Honeywell. I had a good salary but as all employees my responsibilities were always higher than my salary and I had debts always every month. I was really fed up with this and I was constantly trying to find a better way to make a better income for me and for my family. Through out my journey since i started this search i went through different experiences. some of them were bad and some were good. I tried investing in Forex, Online marketing and MLM. Finally, Thank God I found what i was looking for when I joined Jeunesse opportunity . On September 2015 I quit my job and I became a professional network marketer working with Jeunesse and my life has changed ever since. When I was introduced to Jeunesse opportunity I was interested more in the products and then i got more interested in the company. My weight then was a 108 Kg. I had acne and I had a back pain in my lower part of my spine. I used the products and in 45 days the acne was gone, in 3 months I lost 20 Kg. My back pain and joints were gone completely in 3 to 4 months.
So since i started experiencing success while living healthier and feeling better, my real focus now is to help everyone do the same. Because really being employed for someone or some company is not the future any more. Won't you agree?
Now lets talk about Jeunesse company. Who is Jeunnese and where is it positioned in the business world?

Jeunesse Global was founded 09.09.2009. The date was no coincidence, The number 9 is a symbol of Longevity and that is what Jeunesse is all about. Live younger, feel younger and live with lifestyle!

The founders of Jeunesse are Randy Ray and Wendy Lewis.
Randy Ray

Founder - Chief Executive Officer

Randy Ray has a Bachelor of Science degree in Computer Science and a Bachelor of Arts degree in Psychology. He has over forty-two years of experience in the computer industry designing, selling, and installing in excess of $300,000,000 worth of computer hardware and software.

Some prominent owners of these major systems include Red Lobster Inns of America, NASA (Space Shuttle Launch Processing System), DOT (National Wheel Rail Simulator System), Personal Blood Storage, and Intercommunity Cancer Centers of America (ICCA).

WENDY LEWIS

Founder – Chief Operations Officer

ONE OF DIRECT SELLING'S MOST INFLUENTIAL WOMEN

Wendy Lewis graduated from the University of Pennsylvania with a BA in Sociology and Mathematics, and later earned an MED in Educational Psychology, Statistics, and Measurement from Temple University. In 1985, Wendy and Randy formed AMSC (Automated Medical Systems Consultants). Wendy served as the President as well as the Director of Customer Operations, and was responsible for all the training and support activities. AMSC was well-known in the medical community for providing the best customer service in the network of 450 medical manager dealers. Their company was the number one medical practice management supplier in both sales and service for eight consecutive years until they sold the company in 1994.

Through out the past seven years, Jeunesse has been ranked as the fastest growing direct selling company. And once again this year of 2016 Jeunesse is ranked as the fastest-growing direct selling company on the Inc. 500 list, and for the record Jeunesse is the only MLM company that has achieved this rank fpr the year pf 2016. With tremendous growth over the last 3 years, Jeunesse continues to make major strides as one of the top-performing private companies in the US. And just think... Individual businesses operated by thousands of Jeunesse Distributors are what make this possible. Check out the Jeunesse profile on the Inc 5000 list,

Jeunesse was also awarded the Rising Star Award by the DSA back in 2013 as the fastest growing DSA direct selling company member. and here is a short video of that event!
And because of the cutting edge technology of Jeunesse products which really changed hundreds of thousands of people's lives, Jeunesse has broken a new record as a direct selling company which never before any other direct selling company in the history of MLM has ever achieved!
Jeunesse has made over 1.1 Billion Dollars in sales in 6 years. an achievement was only been made by a few handful of companies around the world like Google, Facebook, Amazon, Apple and Youtube. Jeunesse Global is the newest BILLION DOLLAR COMPANY in the DSA Industry! Having won 129 Business Awards!
Also just recently, it was just announced that Jeunesse is the winner of the Crystal People's Choice Stevie Award for Company of the Year: Consumer Products!

Finally, as an engineer I have recorded a very important video and it's one if its kind. I have made a feasibility study for Jeunesse's compensation plan which shows how much powerful and consistent Jeunesse's compensation pan is!
I'm so proud to be a member and part of the success of a great company like Jeunesse.
In conclusion, my life physically and financially has greatly changed to better and now I'm passing this opportunity to you as i would love to make a positive impact on your life and guide you to the path of success!
Thank you for reading my post once again and God bless you!
---
No comments yet
---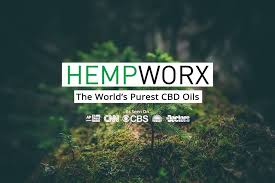 ---
Support
Privacy Policy
Terms of Use
Testimonials