Keep Expanding Your Network
1 Peter 5:6 - Humble yourselves, therefore, under God's mighty hand, that he may lift you up in due time.
Network marketing is a very misunderstood industry, or profession, in many ways. It is also a very legitimate profession and at the core of any legitimate network marketing company's operation we are moving products that help people to the end consumer. It is done by word of mouth, which is very powerful.
The reason it is called network marketing is because we are constantly expanding our network of people, looking for those who either have the right mindset or are willing to adopt the right mindset.
It is also called network marketing because we simply talk to people about what we are doing at the appropriate time. That's all marketing really is, actually, is talking to people.
As Eric Worre has famously said, network marketing isn't perfect, it's just better. Network marketing companies are willing to pay you commissions for moving their products to end consumers, and they are willing to pay you commissions for the products that your network moves.
Many people struggle trying to grasp that concept of leverage. The fact is that when we work a full time job, the company we work for is leveraging our efforts daily as well. Except that, when we train a new person we are not compensated for that or for their production.
We are in network marketing. That's how the pay structure works. As Zig Ziglar has famously said, "We build people and people build the business." If we have a fear of learning to communicate with people and training them, those skills can be learned. That fear can be overcome.
That's the beauty of network marketing. Anybody who is willing to learn the skills of communication, and help others learn the same skills, will be compensated for that. How much compensation? That depends on each individual's effort within the network. We are not bosses. We are leaders. There is a huge difference.
Tim Sales has said in one of his training videos that some in his organization make more money than he does, and they should. He brought them in, trained them, worked with them and made sure they had the skills needed. In the end, they chose to continue to work and develop their skills even further.
Now they make more money than Tim, and that is completely fair and legitimate. Tim is a leader that I follow and I appreciate his leadership and training. He developed an understanding of network marketing and began to work on his communication skills. That hard work paid off.
How do we expand our network of people? We continually write names and contact information down in a networking journal. As Eric Worre says in his "Go Pro" training, we may not prospect them right away, but we have their information. As we meet new people, they go in the journal. As we remember old friends, they go in the journal.
As Tim Sales says, showing them our products and network marketing should happen in the natural flow of a conversation. A skilled communicator understands how to ask the right questions at the right time in order to get the point across and help a person open their mind to a better way of life.
Everybody has a network of friends and acquaintances in their lives, just some have bigger networks than others. We can learn to be on purpose about expanding our network, and have patience with the process. As long as we are seeking training on developing leadership skills, we are moving in the right direction.
I hope you were able to get some value out of this. Feel free to contact me to learn more about networking and learn more about my company. I would love to see if we are a fit for each other and build a lifetime business relationship and friendship.
Thanks
Scott Moore
---
---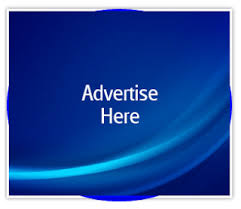 ---
Support
Privacy Policy
Affiliate Terms
Terms of Use
Testimonials