The only FIVE STAR "5P" MNC MLM pre-launch opportunity in India 2016.
The Best PRODUCT
The Gr8 PROFILE
The Easy PLAN
The lowest PRICE
The Excellent PROFESSIONAL PROMOTIONAL support to Become a Manager in Indian MNC MLM in Pre-Launch. Starting from India to 20 countries, sign up only Self starter, self motivated, independent leaders from all states in India and 20+ Asian, ME/UAE countries.
The strong tradition and company.
Fuji Chemicals Ltd, Japan, Established in 1946 and its subsidiary companies AstaReal USA and AstaReal Sweden and the flagship product research partner Upsala University Sweden.
Indian partner Co. Lactonova Started in 2000 and having 15 Years expertise in contract manufacturing and Traditional Marketing in pharma, nutraceuticals industries including contract manufactuting for MLM and direct marketing companies.
The Product - King of highest natural antioxidant.
The 1st company in the world to commercially produce highest natural antioxidant from Haematococcus pluvialis with several approved clinical trial reports.
Highly demanding in various US and European countries and 25+ years traditional market reputation. Several comparison test available with various herbal and vitamin products.
Global patented, preventive and anti ageing 100% Veg. Herbal Product with WHO/ISO/FSSAI/GMP/Global Awards/Certification/recognitions.
The best unique dynamic Business Plan in the industry for easy achievement.
Required only 2 Or 3 direct referrals to achieve TOP rank and No need to wait for consecutive 4 weeks Rank or BV holding.
1,900/- , 6,000/- and 19,000/- 3 type of packages and 1 bottle, 3 bottle, 10 bottle (1 bottle 60 capsules for 30 days)
30,000/- 5,00,000/- and 18,00,000/- Lakhs Ceiling per week.
10% , 12% and 15% Binary Pay​ ​Out and 5% direct referral and repurchase will be Rs.1,500/- only for all ranks and Rs.1 to 1BV.
9 types of income and any time upgradation and lot of seasonal offers, rewards etc...
Why join PuGos ?
To be a part of Fortune 500 Co. with in 3 to 5 years and to grow with a purpose and goals.
India to other countries opportunity.
Easy achievable plan in the industry, required only 2 leaders to achieve TOP RANK and minimum 1 each in both side compulsory.
FREE Pre-enrollment and Become a Founding Member & Manager
signup at ​the Business Startup website at : http://mypugos.com/chiefmentorr
100% legally approved products and registered in all Indian legal authorities.
The Equal opportunity, harmony at business, eco​-​friendly, transparent nutraceutical company in India.
Taken office in Dubai, SriLanka and Singapore to start busienss in few months.
Planning 4 regional offices in Delhi / Kolkata / Mumabi / Chennai based on the business volume.
Stock points will be issued in all major cities (only one in each city).
For FREE pre-enrollment call / WhatsApp # 9037030003 OR e-mail : chiefmentorr@gmail.com
Product, company and business videos at ​Youtube : https://www.youtube.com/watch?v=oHCO5BLEU5o&list=PLPFsyLMDQAtZuPodL9a8EJPzJuBxG8NY6
First 100 Manager will be invited to the corporate office and trained by the Principal Scientist from Fuji, Japan in July, 2016.
​Wishing you a healthy wealthy happy life and a great fortune ...
---
No comments yet
---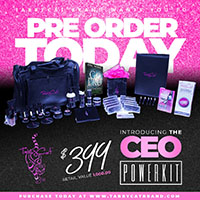 ---
Support
Privacy Policy
Terms of Use
Testimonials