Top enterprise management challenges MLM companies are struggling to solve
The success of businesses depends largely on their ability to overcome challenges and exceed their customer expectations. Direct selling businesses have been struggling a long way in warding off the challenges and regulations. Businesses in the direct selling industry face resistance from authorities adding up to the challenges they are already facing.
Most common enterprise management challenges in direct selling keeps aspiring businesses from establishing success in the market. In the increasingly competitive market scenario, maintaining quality in the products and services and inventing innovative strategies to keep with the pace in the market is also a tedious task for the companies in the sector.
Here we have outlined just a handful of challenges of direct selling businesses and what companies must focus to overcome them.
1. Payout management
Direct selling is well known for the earning opportunities it offers. Hence consistent and accurate disbursement of distributor earnings should be rightly done and on time. Nothing more nothing less. Minute commission calculations and payments always has a hard grip on the companies but that ultimately decides the trust and credibility of the brand among its distributors and customers.
The best and fitting solution will be to implement automated MLM calculators that can manage the complete payout process. It can also generate individual reports on commissions, bonuses and distributor payouts.
2. Keeping distributors active and engaged
Success of a brand largely depends on the efficiency of its salesforce to reach out to its customers. Direct selling companies often stagger in keeping distributors with them for a long time. Short term distributors will not have a loyal relationship with the brand. Hence engaging and keeping the distributors active is key to maintaining brand loyalty together with improving sales.
Engage distributors with gamified training programs and a simplified onboarding process. Rewards and loyalty programs can also help boost engagement and contribute towards retention rates.
3. Maintaining a steady compensation plan
Compensation plan that is compliant to the regulatory policies and that also serves in the best interest of your distributor wellbeing can contribute to building brand loyalty and trust. It is also imperative to keep a check on your compensation plan with a growing distributor base because one that serves 50 distributors may not perform well for 5000.
Even a minute flaw in your compensation plan can prove fatal to your business. Implement a compensation plan monitoring system to review your compensation plan periodically to assess the flaws.
Keeping abreast of the changes and issues that surface in your direct selling business is one way you can detect these challenges at an early stage. Detecting them on time can also help to stop it from becoming a threatening challenge for your business.
---
---
No comments yet
---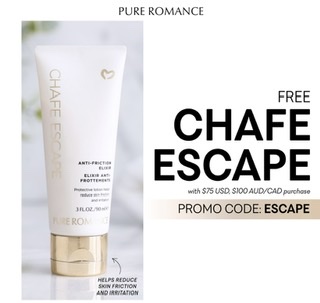 ---
Support
Privacy Policy
Affiliate Terms
Terms of Use
Testimonials