KIT SALE UNTIL THE 28TH OF JUNE
Park Lane Jewellery launched in Australia in March 2014 and is taking Australia by storm. Ladies are falling in love with our high end costume jewellery that comes with an UNCONDITIONAL LIFETIME GUARANTEE. We currently have a never been seen before sale happening in which you can join on the standard kit for just $199! That is a saving of over $80. This kit has $1000 worth of jewellery and supplies and will have you up and running your business straight away. PLUS if you sell $1000 in your first 5 weeks you will also receive an extra $200 worth of jewellery. This offer is strictly limited and ends on the 28th of June. With Park Lane you can host in home parties, Facebook parties or just hand out the catalogue and collect orders. We have one of the best compensation plans in the industry and the rewards are amazing. This beautiful jewellery really does sell itself.
Park Lane also has an incredible hostess rewards program so when you host your own Park Lane show you will be generously rewarded. We also have a great customer bonus plan Buy 2 Get 4 half price which means when you purchase 2 items (must total $30), you can then buy any other 4 items for half price. Take advantage of this amazing offer and get the more expensive items for half price. You can't fail in Park Lane unless you quit. When you join you will get 24/7 support, amazing training, 2 catalogues a year and so much more.
This company is amazing and to be honest the best direct sales company i have been apart of. There is no packing of orders and no monthly quotas to meet, you just work your business as it suits you. Some ladies work Park Lane full time while others work around family and work. It really is the most generous and rewarding company to be apart of. Another amazing thing about being a part of the team is that we are a stand up and cheer each other on company so all your hard work is recognised. As part of the compensation plan as well Park Lane offers 2 overseas trips per year that you can qualify for, lots of free jewellery and so much more. You also get paid weekly, Park Lane orders go in on tuesdays and you get paid on thursday. Just for selling this gorgeous jewellery, and that is not hard as it basically sells itself.
If you love jewellery and think this could be a good fit for you i would love to hear from you. Do your research and see if this is something you could do, believe me it really is the best thing i ever did.
For more information check out my website, you can also join my team here.
---
No comments yet
---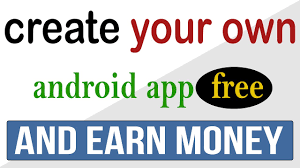 ---
Support
Privacy Policy
Terms of Use
Testimonials