What can Skinny Body Care DO FOR YOU?
What is Skinny Body Care?
Skinny Body Care is a United States based company, which officially launched on January 20, 2011 by Ben Glinsky. The company has a unique and powerful marketing system that offers people the opportunity to take a FREE tour, reserve a FREE spot in the business, and watch their Powerline grow WITHIN HOURS!
What are the Skinny Body Care products and do they work?
Skinny Body Care has five amazing products that are in high demand.
Skinny Fiber

Skinny Body Max

HiBurn8: Nighttime Weightloss Formula

Ageless: Antiaging Serum

Instant Youth: Anti-Aging Cream
Skinny Body Care's best selling product is "Skinny Fiber." An all-natural weight loss capsule which contains a proprietary blend of cutting-edge ingredients. The ingredients work by expanding to 50 times its original size in your stomach, which makes you feel full faster. This way you eat less, lose weight, burn fat, boost your metabolism, eliminate toxins from your body without strenuous exercising or starving yourself. Thousands of customers are having great success with Skinny Fiber!
What Can Skinny Body Care Do For You?
Aside from losing weight and looking younger through the use of Skinny Body Care products, you can earn an income which will allow you to work from home at your own pace. Skinny Body Care pays its Distributors in 8 different ways:
Monthly Enroller Bonuses
Fast Start Enroller Tree Commissions
Fast Start Coded Infinity Generational Overrides
Monthly Enroller Bonuses
Enroller Tree Residual Commissions
Infinity Matching Bonuses
Rank Achievement Bonuses
Powerline
How often will you get paid?
Distributors are paid Thursdays for the Monthly Enroller Bonus, the Fast Start Enroller Tree Commissions, and the Fast Start Coded Infinity Generational Overrides . The first Friday of the month Distributors are paid for the Monthly Enroller Bonus, the Enroller Tree Residual Commissions, and the Infinity Matching Bonuses. Rank Achievement Bonuses are are added to your monthly commissions for the third consecutive month your qualify.
How much does it cost to join Skinny Body Care?
You can take a tour of Skinny Body Care for FREE! Simply watch the 5 minute movie, fill out the form, and then take the FREE Tour. It's a great way to test-drive the system and look "under the hood" to see what's possible. If you decide to join Skinny Body Care, the cost is one (1) bottle of any product of your choosing at a price of $59.95 plus a one-time $10 fee and shipping costs.
How much does it cost to stay active each month with Skinny Body Care?
To remain an active Distributor with Skinny Body Care, you need to maintain a minimum of 50 BV each month in personal volume. You can do this through your personal purchase of one (1) bottle of any product for $59.95 plus shipping.
If you choose not to use the product, you can re-sell it to recuperate your costs. Once you reach the rank of Gold or above, you can use a portion of your earnings to continue paying for your required monthly personal volume in BV .
Is Auto-ship required?
No. Maintaining an active auto-ship is NOT required. However, I highly recommend it in order to keep your account from being deactivated. Auto-ship ensures you meet the monthly 50 BV requirement and remain active. If you don't meet that requirement or you somehow forgot to make a personal product purchase, you risk losing your position in the matrix and your entire business as well.
Will you be pinned down to a contract for any length of time?
NO! You can cancel or discontinue your involvement at any time.
Is Skinny Body Care a worldwide opportunity?
YES! While other companies have "international expansion plans" and Skinny Body Care is currently available in over 100 different countries worldwide RIGHT NOW and the list continues to grow! Skinny Body Care is licensed and registered with 30 distribution centers throughout the world!
Is there a marketing system in place to help you grow your Skinny Body Care business?
YES! Skinny Body Care offers different capture pages you can use to send your prospects to. Some of them are designed for building the business and the others are product focused. These are FREE high quality lead capture pages you can use right away.
Will you have to do cold-calls or sell on the phone?
This is completely up to you. Personally, I don't do not enjoy making cold calls. With Skinny Body Care, YOU DO NOT NEED TO CALL ANYONE.
All you have to do is refer people to your websites by and let the system do the rest. Now, once someone enters their contact information to take the Free Tour, calling them only increases the chances that they will upgrade to become a distributor and it IS a good practice. But, you don't have to call anyone if you don't want to.
Many Skinny Body Care distributors (including myself) are having great success just using the marketing system that is already in place with Skinny Body Care, along with sending out a few personalized welcome/follow up emails as well.
Do you need to have family and friends join?
No. You can promote your business completely online. You DO NOT have to share your business with family or friends if you don't want to. However, if you choose to use any of the Skinny Body Care products, your family and friends will notice a change about you and begin to ask what you're doing differently. You may just have to share your secret.
Is there training and support available to you after you join?
Yes. Not only is there a complete training section in your Skinny Body Care back office, our team also has a Facebook Group Page, FREE training and materials you can use to get started right away. Our team leader is very supportive and he offers webinars, video training through his YouTube channel, and personalized communication through email, Skype and Facebook.
Is there anything negative about Skinny Body Care?
The only negative I can see about Skinny Body Care is they only have 3 weightloss products and 2 Anti-Aging products to promote.
---
No comments yet
---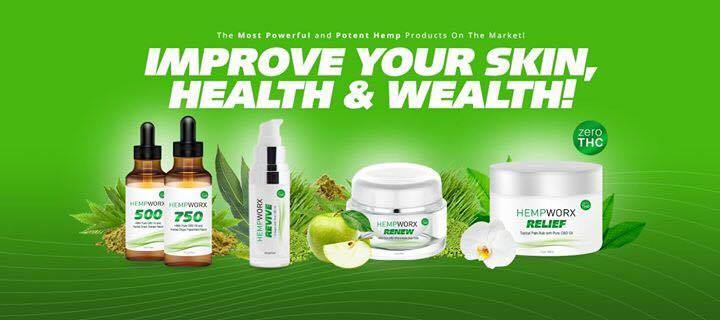 ---
Support
Privacy Policy
Terms of Use
Testimonials