What to do if I hate my boss?
Dealing with a difficult relationship with your boss can be challenging, but it's important to approach the situation professionally and responsibly. Here are some steps you can take if you find yourself in a situation where you dislike your boss:
Reflect on the situation: Take some time to think about why you dislike your boss. Is it a clash of personalities, differences in work styles, or specific incidents? Understanding the root causes can help you approach the situation more effectively.
Maintain professionalism: It's crucial to remain professional despite any negative feelings. Avoid gossiping or badmouthing your boss to colleagues, as it can create a toxic work environment and harm your own reputation. Focus on maintaining a positive attitude and fulfilling your job responsibilities to the best of your ability.
Communicate openly and respectfully: If there are specific issues bothering you, consider having a calm and constructive conversation with your boss. Choose an appropriate time and place to express your concerns, focusing on specific behaviors or situations rather than personal attacks. Keep your tone respectful and try to find common ground or potential solutions.
Seek support and advice: Talk to trusted colleagues, friends, or mentors about the situation. They may provide valuable insights or guidance on how to handle the challenges you're facing. Their perspectives can help you gain a clearer understanding of the situation and explore potential options.
Focus on personal growth: While it may be difficult, try to shift your focus towards personal and professional development. Concentrate on improving your skills, expanding your knowledge, and taking on new responsibilities. By focusing on your own growth, you can enhance your job satisfaction and open up opportunities for advancement.
Consider alternative solutions: If the situation doesn't improve despite your efforts, you may want to explore other options. This could include transferring to a different team within the company, seeking a new position in another department, or even exploring job opportunities elsewhere. However, carefully evaluate the potential consequences and consider if these alternatives align with your long-term goals.
Seek guidance from HR: If your relationship with your boss becomes intolerable or starts to affect your well-being, you may need to involve your human resources department. Consult your company's policies and procedures to understand the appropriate steps to take in addressing conflicts or concerns. HR can provide guidance, mediate discussions, or help find a resolution.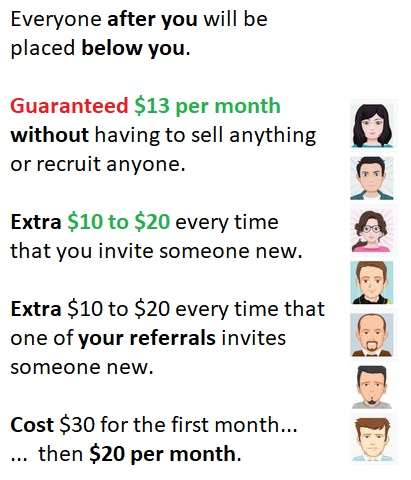 Remember, every situation is unique, and these steps are intended as general advice. Assess your own circumstances and use your best judgment when deciding on the most appropriate course of action.
Use our team to develop a job-replacement income.
---
---
No comments yet
---
Member Ad
The world's first $25 business
FREE! Download the simple 3 Step Formula (ESCAPE PLAN) I used to create Long Term, Monthly Income online in as little as 30 minutes per day
---
Support
Privacy Policy
Affiliate Terms
Terms of Use
Testimonials