Want to be in Business for yourself but not by yourself? My story is a lesson !
Edit - 2023 is starting off with a bang and many new products, exclusive products to be announced. I have put some of the updates at the bottom but also know there is a sale on the diet products, 25% off. I have lost close to 60 pounds on these great products.

I am not going to shine you on with pictures of fancy cars and me sitting in front of a hotel I can not afford! This is a long read, I like details, and I like detail oriented people. If you want to learn and work, I am your guy, if not stop reading now.
I have a pretty diverse back ground, I present professional courses and have traveled across the country and overseas to present them. I have been in B2B sales and Retail as well. It was about 25 years ago I had a car wreck that lead to two neck surgeries. The second one pushed my out of my job and I had just bought a new house and a new car.
My solution was to start a business, I tried several things but failed but I kept digging. I was not really able to physically do much so I grabbed the guy that did my lawn and showed him how to do various building maintenance activities. Through the process, I learned how to train others, build websites and took on various sales positions. I was doing anything legal and what I was physically able to do. My intent was to start a facilities maintenance firm since that was my core talent, my first job out of college was Chef Engineer at a North Texas Hospital. I had over 20 years of experience in that and related related fields.

The landscape guy and I joined forces, I was to manage the sales, employee training and back office and he would run the crews. Instead of facilities, our first contract was with a Fortune 5 company at an experimental site but the primary focus was on water management, integrated pest management and their landscape. I would often travel to the DC area to present courses as well as work with the EPA on developing some environmentally friendly pest management programs and course development to present. It was a message the EPA wanted to deliver and one I wanted to refine.

My service company was officially launched in 2005. I put my nose to the grind stone working hard to make money, grow the business and pay my bills. It was touch and go for a while and we all know what happened in 2008. It was tough, I was just getting the business off the ground, but my wife was laid off like so many other people during the recession. The company was doing ok, and my income presenting courses were close to paying the bills but the lost income from my wife really hurt.

It was about 3 years in to building the company. I thought I was doing all the right things. I had hired a book keeper and a CPA for my taxes but I was not getting the whole story. CPA's are historians, they can tell you where you have been but have no real clue about your business or how to navigate into the future. No one has a crystal ball but you have to make educated decisions of where to put your resources. Unfortunately it seemed everything was working against me. My credit lines dried up, no fault of mine just the economy. I would buy materials to do jobs, bill the clients, get paid, pay off the credit card, sell the next job and repeat. However, suddenly and without warning, as I paid down the card from payments I got from selling goods and services, they dropped my credit leaving me without much cash flow to buy more materials for the next job. Each time I paid them, they would continue to drop my credit line. I went from having 20K in credit to just 4K.
This left me struggling to buy and sell materials and my primary focus became strictly service and making payroll. I was often the last person in the company to get paid as I knew that I had to keep the company going for any chance of a future.

Then came the IRS. now I say not so jokingly, the reason most companies fail in the first 3 years is that is how long it takes the IRS to find you. I was looking at penalties and fees that virtually doubled my tax bill. I soon realize the CPA was not a substitute for knowing the laws, or understanding the tax implications. In fact they set the whole thing in motion by telling me to file an extension then dropping a huge tax bill on me when I had not made any allowances for this unexpected bill that was due yesterday.

So I was in a huge hole, my house in jeopardy and my company was also in danger. I dug out of that whole and spent a lot of time learning taxes and accounting. Now I say, when you create a business you also create a part time job with no pay. This job is for compliance imposed on you at the state and federal level. Oddly enough over the years, I kept finding more and more things I had to do or else I could be fined thousands of dollars. Things like new employee hiring reports, so the state can find people that owe taxes or child support, sales tax reports, 940 and 941 reports, W2 and W3's as well as general labor laws, and insurance. Man those insurance companies and their annual audits that always leave you with a increased premium payable now.

So I still have the company, I have learned a whole lot. Never got rich but I am relatively comfortable. I have a few hundred thousand in equipment. I am to the point the company can actually get business loans, I don't have to use personal credit cards to fund my operations. It took me 17 hard years to get to this point and now I am looking at retirement. Not tomorrow or even next year but I am trying to maneuver the company so if something happened to me, my wife would be able to continue and have the same life and some how also get to the point where I can retire 10 years from now. My entire retirement is in the company, why would I invest in something else? I put my resources into my company and growing my company.

So, why do I tell you this? Being in business, creating jobs is a great reward but maybe only 1 on about 20 people really care what you do. Most people think your rich and greedy, they don't know the struggles it took to get where I am. I put in a 401K with a high level of company match, that was a huge regulatory headache too. Plus I learned that many of the young people don't care or think about it. I do, I know the importance of starting a retirement account early. Experience is an effective but unforgiving education that you have a hard time sharing with someone.

So, I look in the mirror, some how I gained 60 pounds. My blood pressure is up, my doctor is worried about my high cholesterol and blood sugar. He told me bluntly, your not pre-diabetic, you are type 2 diabetic, your cholesterol is through the roof and your blood pressure is not under control. he had me on maximum dose of 3 different blood pressure medicines and wanted to add more for the cholesterol and diabetes. I had been so busy with my business' and my stress levels so high I simply let myself go. I was uninsured, the cost was way too high, I paid out of pocket when needed.

So I decided, I needed to lose weight, yes take the meds to be on the safe side because I was in real danger of having a major medical event or even death. Serious as they say a heart attack. My father had one when he was younger than I am now, and died of the second one at about the age I am now. My older brother had a heart attack in his early 50s and was having all kinds of medical issues. Somehow, I dodged those bullets so far but not if I did not make some lifestyle changes.

I started on a low carb diet. I lost weight and things improved but not enough, my BP was still high, I was still diabetic and my triglycerides and cholesterol far from normal. My doctor was please at my effort but I needed to do something more. So I did a lot of research. I am a research kind of guy, partly because I had to and partly because I think feeding your brain is something that can never be taken from you.

So we had been doing the low carb diet and buying protein drinks from a wholesale club. I started researching protein and found out a whole lot of things. I also joined Consumer Labs that does 3rd party testing on supplements. I would read things that lead to other things and then more research. So I had a pantry full of medicines and supplements. I think there is power in supplements and good nutrients from wholesome foods. Most people would agree but like me they often have busy lifestyles and eat on the run and get on a poor lifestyle treadmill. It is an easy trap.

So I found something I liked, I ran it by several doctors and they agreed that I could do it. I started what was and is a comprehensive well designed program. It includes a nice highly absorbable multi-mineral vitamin supplement, a thermogenic / energy pill and meal replacement protein shakes.

I did it for 10 weeks between my quarterly blood test. I timed beginning them after one blood test so I could see the results. One of the founders of the company did it because he had weight issues too. His progress has been impressive too. The photos show it. He started the company 7 years ago for this reason. My results also show great results. I have replaced 5 bottles of vitamins for one. My blood work is showing major movement as well.

It simply works. It is a direct sales company, who can compete with the fast food peddlers and their budget for advertisement. Shelve space on stores are at a premium as well and most of it is junk. There are some keys, there are some real science behind health, what is good and what is not good. We all like comfort foods, but there are some basics as well.

I am not at the end of my road, but I found in a few short weeks my blood work improved greatly. I have more energy. I dropped almost 100 points on my triglycerides in less than 10 weeks. I am right on the edge my A1C is 1 point high now but my glucose levels are good. I have reduced my supplements down from 5 bottles to two. One is like a Sweet Tart treat with fruits but the other is a very nice absorbable vitamin. Recall my subion to Consumer labs? Many Vitamins fail because they do no break down and some because they don't label correctly.

I have more to say but if you read this long, then you know part of my story. I think I found the best health products on the market. My Doctors are happy and my blood test support it. The best part is I am getting healthy. Now back to the health part, you can spend your life trying to build wealth but will spend all of it trying to regain your health.

I have a real company, with Payroll and all the regulatory complaisance. I have the job without pay to meet those obligations. I also get paid but that is more work in addition to the obligation hence the reason many entrepreneurs work 60 to 80 hours.

One reason I like MLM or network marketing is you don't have to do payroll, you don't have to do all the BS I have to do to run a "real" business. A "real" business is rewarding but it is a pain. Find a stable MLM that is not hype. They have all the systems in place, it is really more like a franchise without the start up cost.

Look I have No Inventory. I have no Payroll. I have no Investment. All I need is the will to work.

Here is a link but your able to reach out to me directly. I will coach you I will help you and I can get one of the founders to support you. Just know part of network is Work. There is no magic bullet to your health, there is no magic work to making money.

There is a lot of Science behind the products, I could over load you with science, and trials and so forth but this has to be the longest post yet. If you join, I know your serious and I will pull out all the stops to help you.

https://retirebusiness.myctfo.com/tour_all.html#loaded

::UP Dates Below::

So the program is is enhanced with Better Commissions! It is no longer "free" to join but it is free if you are a client.

There is no fee for Customers
It is $29.97 to JOIN CTFO
Benefits of becoming an Associate
• It's free with a qualifying product purchase
• Your own personalized, e-commerce website for ordering
• Social Selling/Digital Tools - Multiple landing product and opportunity landing pages to drive prospects to your website
• Weekly business-building webinars featuring our top Corporate and Field leaders
• Step by Step Success training, coaching, and support
• An international global online business platform with a seamless compensation plan
• Start part-time without giving up what you're currently doing for income
• Access to up to 25% product discounts
• No inventory requirements
• A low monthly qualifier that makes it easier to earn income
You have 60 days for a full refund, including a refund on shipping, if you are not 100% satisfied.

God Bless you and I pray for your success.

Countries where CTFO Ships.

Austria
Canada
Czech Republic
Denmark
Finland
France
Germany
Greece
Hungary
Iceland
Ireland
Italy
Netherlands
Northern Mariana Islands
Norway
Portugal
Puerto Rico
Spain
Sweden
Switzerland
United Kingdom
United States
---
---
---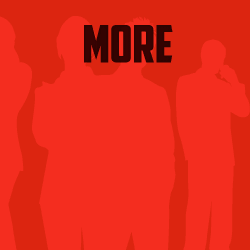 Member Ad
LET'S TALK TRUE PASSIVE INCOME
LET YOUR MONEY WORK FOR YOU!*MONTHLY ROI *SIGNED PROMISSORY NOTE *MONEY BACK GUARANTEE *CAPITAL INSURANCE PROTECTION PLAN*REFERRAL REWARDS PLAN (OPTIONAL)
---
Support
Privacy Policy
Affiliate Terms
Terms of Use
Testimonials