Your Response will be IT WORKS!
It Works! Global is a Health and Wellness Company that started in 2001. It is a company that prides it self on all natural products to help tone and define skin as well as offering a healthy way to lose or maintain weight loss, help with joint pain or fatigue, and vitamin supplements. Our popular products include the following:
Ultimate Body Applicator: Tones and defines trouble areas in as little as 45min
Defining gel: Helps to improve skin's texture and appearance.
Deep Hydration Masks: Used on the face to help soften the appearance of lines and wrinkles, as well as firming, toning and tightening the skin in 45min
Hair Skin and Nails: Helps to enhance your skin's elasticity and flexibility and enhances natural collagen and keratin production.
Greens: A powdered drink mixture that comes flavored in berry or orange that includes 52 herbs and nutrient rich superfoods, 34 Fruits and Veggies, Helps to alkaline, balance, and detoxify.
Advance Formula Fat Fighter: Blocks Fats and Carbs from being absorbed during meals.
There are just TOO many products to name but they all serve a purpose in helping promote a healthier lifestyle! One of the reasons I loved joining this company is because they have products for everyone! Whether you are a man or woman, pregnant, trying to lose weight, gain muscle mass, joint pain, or love handles there is product for you!
Another great part of being with this company is that it is easy to join and the support that you get is amazing!!! There are weekly family calls with the CEO of the company and your upline is so supportive!! The incentives this company gives out are incredible! There is always an incentive for the hard work that you do! They genuinely care about you succeeding we have a ONE TEAM mentality!
40% off of all products!!!
You get PAID to use the products
$100 Fast Start Bonus within your first 30 days
Body Wrap and Facial Rewards
Bonuses for enrolling team members!
$99 to join and includes your website, a box of wraps, catalogs, blitz cards, distributor information.
Your wraps can be sold for $25/wrap and 4 come in a box. You can earn your investment back in a week!!
To learn more about the company and products please visit ayorenee.myitworks.com
Overall this company is fun! If you are interested the wellness of the whole person this company or its products are for you!!

Please send me a message if you are interested in learning in more detail about the company and its products!
---
---
---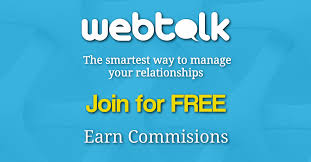 Member Ad
Welcome to the world of OroOne
Welcome to the world of Oro.OneGrow Your investment in precious metals with us. Start off with R1500 / €70. https://system.oro.one/registeruser?code=626f8fc4fb8b9d74a10942438390aa25
---
Support
Privacy Policy
Affiliate Terms
Terms of Use
Testimonials