10 Ideas To Write Business Announcements On (Never Run Out Of Content)
Ever go to write a business announcement and your mind go blank?
Not sure what to write about?
See, if you write content on a regular basis here at MLM Gateway, you begin getting results from the platform.
So, today, I will share with you 10 ideas to help you keep the content coming, and keep your account here more active.
#1: Company Announcements
Got something new coming out in your company? Share it on MLM Gateway as it could show up in the Google search engines, or attract a member here.
#2: Personal Achievements
Anytime you have something accomplished in your business you are proud of, share it here. This will make for several announcements if you are active in your business.
#3: Other People's Success Stories
Someone in your company, on your team, or just in general; have an exciting story? Then share it here!
#4: What Have You Learned Lately?
One thing for sure, we are always learning new things about this business. So when you learn something new, it would only make sense someone else would benefit from learning it.
#5: What Did The Prospect Say?
I wrote an announcement on a prospect's crazy story yesterday. So you can write about your experiences with prospects too. Many people can relate, and even benefit from reading it.
#6: Got Tools?
Many people are looking for help building their business. If you have a resource you use that gets you results of any kind, it would only make sense others would like it too.
#7: Lead Generation Strategies?
If you were to break down all the different types of lead generation strategies, it would make for countless business announcements. Share each one as an individual announcement, and you'll be busy writing content for weeks!
#8: Inspiration
Even great inspirational announcements work. I don't write these much, but I have seen others have great success with them. Perhaps try a few of these type posts and see what happens?
#9: What Does Your Product Help With?
A powerful way to get leads for your product, is to share information on the problems it solves. When people with that issue read it, it increases the odds of them reaching out to you for more info.
#10: Who Got Results?
Have some testimonies of people who got results and benefits from using your product? Each individual can be their own business announcement.
Bonus Idea
Just for the heck of it, I am going to share a bonus idea to help you keep writing content on a regular basis.
This is something I personally do, almost every time the opportunity arrives.
That is, because I have my own personal blog and website.
If you have this as well, great. If not, get one as soon as possible, they are very helpful.
But anytime you place a new blog on your own website, you can write a business announcement about the new blog post, and promote a piece of content through other content.
This can be done on any website that allows you to post content. So just don't use MLM Gateway alone, hit as many as possible.
Then link from the secondary content (business announcement) back to your own content.
Doing this will help your blog post in ranking, and also drives traffic to your blog.
Be sure to not give all the content in the announcement, or leave curiosity in your announcement to get the click over to your own blog.
This works great, and I hope it will help you out as well!
Did This Help?
If you got value from this business announcement, please leave a comment below. I always appreciate your thoughts and comments, so I look forward to it.
Also, send me a connection request here on MLM Gateway. I will be sure to accept it so you don't lose your credit when connecting. I've lost credits sending connection requests to inactive people before!
P.S Want me to build a downline for you? If so, take this free tour and let me build a large downline that you too can earn income from. Learn more about this by visiting this link.
---
---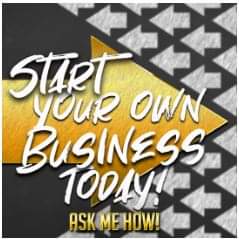 Member Ad
Earn Daily $100 Payments
My Automated Virtual Assistant Earns Me $100 Payments Daily And All I Do Is Drive Traffic To Her While She Does The Rest.Call 716-272-3458 NOW Or click The Ad Title above
---
Support
Privacy Policy
Affiliate Terms
Terms of Use
Testimonials