Success comes easier
when you realize that success isn't a pay scale it's a mindset.  
iX Global helps you develop the right success mindset.  All you have to do is ask yourself, "What do I want to be successful at in life?"   Then align your answer with the iX Global platform.  iX Global is the fastest growing global self-betterment platform today!  We rank #20 on the Top 100 Momentum List and still rising.  From a $multi-million company started a little over a year ago.
iX Global takes current trends; online education,  personal and professional skills and tools, travel with cash back, wellness, FinTech, and more on the way and leverages them!  Leverage comes two ways, 1 from being on the cutting edge with Innovation and Inspiration, and 2 making an impact in the lives of Brand Ambassadors around the world.  (Except China and North Korea)   People in third world countries too.
Impact is iX Global (unlike Udemy) shares its revenues with its Brand Ambassadors!    
Trend 1 Online education.  Thanks to social distancing this has become one of the hottest growing new trends in 2021. Do you remember when we used to pay $hundreds to $thousands for in person skill-based courses, seminars and trainings?   Now it's ALL at your fingertips in our App.  It doesn't matter what other business or affiliate program you are in, you still need an outlet to expert skills that iX Global delivers.  Invite your staff, sales agents and/or downline to get the very best professional training from highly recognized experts, mentors, and consultants.  
Here's the best part, introduce just 3 Ambassadors and yours if better than free. You are in profit.  You invite them to MLM Gateway for the same reason, right?     
Trend 2 FinTech Now that we have been shut down for almost a year in some places, FinTech is exploding.  Learn how to leverage your other earnings in investments like Forex, Cryptocurrency, Binary Options, and more.  FinTech is also about parallel and circular economies.  E-PIN is an internal to iX Global money transfer system.  No bank, no credit card, or even PayPal required.  
Trend 3 Socializing.  iX Global has created its own social community of like minded people who actually engage in the spirit of service.  More so than another now restricted social media networks.  Why?  Because CEO Joe Martinez built it on equality, integrity, and social balance.  Hear it from Joe in this short video on his mission:  Watch Now      
Check out more information on our Brand Ambassador program and other iX benefits  Go Here
Thank you for reading,
Your rConnects Global Team Leader  Pamela Weir

---
---
No comments yet
---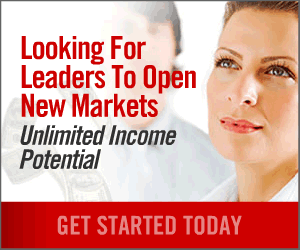 Member Ad
Multiple Streams of Income
Let me show you how to have multiple streams of income coming into your household every month. Would that be of interest to you?
---
Support
Privacy Policy
Affiliate Terms
Terms of Use
Testimonials