What No One Tells You About Your Home Based Business
Are there risks involved with running a home based business? The answer is yes, as there are risks in running any type of business, home based, or brick and mortar. The question is, are you prepared to deal with those risks in an effective manner?
If not, you'll want to get the Home Business Supplement available as an add-on with our Personal Legal Expense Plan.
( See: www.clickonthenet.com )
I'm not a CPA, nor am I a Tax Attorney. I'm simply going to pass along some information & ideas that you may not have considered as being important and necessary in the successful operation of your home based business.
Regardless of the home based business you run, one thing is certain: you'll be filing a 1040 Income Tax Form, and if you're running it properly, a Schedule C with that return as well. A Schedule C lists your Business Income, Business Expenses and Deductions, that are normal, necessary and customary in the type of home based business you run.
A critical point to also remember is to document and keep proper records of your business expenses, and have proper receipts to back up any deductions or expenses you are claiming on your 1040 or your Schedule C pertaining to your home based business. Having a home based business offers a tremendous number of advantages, so taking the time to do some simple steps to run it properly, makes good home business sense, wouldn't you agree?
Do you use your automobile for home business purposes? Are you using the Standard Mileage Deduction? (Last check was 56.5 cents per mile. That can add up quite significantly throughout the year). It's critically important to keep very accurate records with regards to mileage deduction as it can be a large business expense for a home based business owner. And keeping accurate records of your business activity is easy to do if you get into the habit of doing it.
Are you operating your home based business with the intent to make a profit? Do you have a simple business plan in writing?
I have some information that I'd be happy to mail you which will give you some additional details and tips on how to properly run your home based business. Just give me a call and we can talk for a minute or two and then I'll drop it in the mail to you. (USA only).
And be my guest and take a look at our Personal Legal Expense Plan and Home Business Supplement. A combination well worth it to help protect & grow your home based business.
Please see my website for more details at www.clickonthenet.com
Make it a great day & please let me know if I can be of any service to you.
Cordially,
Steve
---
No comments yet
---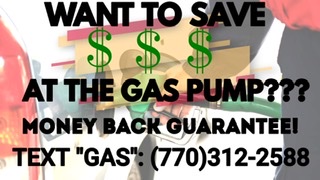 Member Ad
LET'S TALK TRUE PASSIVE INCOME
LET YOUR MONEY WORK FOR YOU!*MONTHLY ROI *SIGNED PROMISSORY NOTE *MONEY BACK GUARANTEE *CAPITAL INSURANCE PROTECTION PLAN*REFERRAL REWARDS PLAN (OPTIONAL)
---
Support
Privacy Policy
Affiliate Terms
Terms of Use
Testimonials