Revolutionizing Debt Freedom with an MLM teaching Interest Cancellation
It's not IF – it is WHEN !!! Would you like to know your payoff date???
USA only.
WHO HAS DEBT???
Our MLM has taken an innovative turn towards empowering people to break free from the shackles of debt. This unique approach DOES NOT involve doubling up on payments or unrealistic promises. Instead, it focuses on a revolutionary method that allows consumers to eliminate a significant portion of their debt without added financial strain.
.
Traditional debt repayment often feels like an endless cycle, with a significant portion of payments going towards interest rather than reducing the principal amount owed. Our agents in this groundbreaking field offer a solution that tackles this problem head-on. By leveraging strategic methods, consumers can cancel a substantial portion of the interest on existing debts, paving the way for a quicker path to financial freedom.
.
The process of interest cancellation involves meticulous analysis of the debt structure. We schedule an appointment with the consumer to calculate interest savings and there is a PAYOFF DATE!
.
This is MATH!
.
One of the most attractive aspects of this MLM model is its promise to eliminate a significant portion of debt – up to 75% possibly 80%. This isn't a magic trick or an unethical shortcut but a result of algorithms. So not to get deep into the math – you have to see it to believe it! Consumers can see tangible results without the need for drastic lifestyle changes or sacrificing essential needs.
.
Any consumer with: law student loans, medical student loans, regular student loans, mortgages on residential and commercial real estate, business loans, credit cards, auto (trucks, RVs, tractor trailers, equipment). I am researching the payoff if EIDL currently.
.
Ready to buy a house? With this MLM you can work with RE agents to help them grow their business with their homebuyers and offer "A Faster Path to Homeownership". Recruit RE agents BIG!!!
.
MLM agents in this niche offer a unique strategy for mortgage payoff acceleration. Homeowners often dream of paying off their mortgage sooner to secure financial freedom and build wealth. This MLM model reduces mortgage terms by one-third to one-half, enabling individuals and families to achieve homeownership without the burden of a prolonged repayment period. What about real estate investors! We got plenty of testimonials! Great reviews on trust pilot too!
.
No Doubling Up on Payments. Participants won't find themselves struggling to meet unrealistic financial targets or sacrificing their quality of life. Instead, the focus is on optimizing existing financial resources to achieve debt elimination.
.
The role of this MLM agent in the realm of debt elimination is meeting the pressing financial needs of individuals. So many consumers are super stressed with their debt! By leveraging legal, ethical, and strategic methods, agents are providing a viable solution for those burdened by debt. The promise of interest cancellation offers hope for those seeking a faster and more efficient path to financial freedom.
.
If you want to make a difference in consumers lives with what you just read, contact me now!
.
See my links to get started today and let's talk now! USA ONLY.
AGENT OPPORTUNITY LINK:
https://www.uffopportunity.com/blt
CLIENT LINK:
---
---
---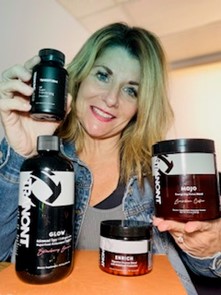 Member Ad
Why Social Retail? Why Now?
Want to hear why multiple top earners around the world, across multiple different companies, are leaving their MASSIVE businesses behind to start over? Send me a message and let me share more
---
Support
Privacy Policy
Affiliate Terms
Terms of Use
Testimonials