CDM - Consumer Direct Marketing
CDM - Consumer Direct Marketing, that is what we are.  Melaleuca is a Health & Wellness company from Idaho Falls, Idaho, right here is the AWESOME U.S.A.!  How often does health come up when people talk, not really that much.  People do talk about sickness and the causes, and most times they have no idea the causes to most of today's health concerns is in the the elements of what the products being used is made from.
I have to admit, i was one them and then i was asked, do you know the benefits of the knowledge of knowing what ingredients are going into what you put in your body.  And yet again, i was hit with another stunning revelation.  I was using products that contained poison in them.   Yes!!! I couldn't believe it, but why didn't my patents ever tell me about this.  Because they didn't know either.
What a concept, educate yourself on the products you use!  Woah.  Ok, i will, and that is one of the benefits of being with Melaleuca: The Wellness Company!  Yes, i said the wellness company.  There are many health & wellness companies out there in the marketplace, but who knows if they have the integrity of being honest with customers to what the product is made from.  
This company hired only the best lab technicians and biochemics.  What makes Melaleuca the No.#1 Shopping club in North America, the mission statement tells the whole story.  *ENHANCING THE LIVES OF THOSE WE TOUCH, BY HELPING PEOPLE REACH THEIR GOALS*  And that isn't a pitch, it's fact, it is what we do, day after day and night after night.  The CEO of this company made it plain to everyone in the company!! I want everyone that has anything to do with Melaleuca, to benefit from it.  To enhance their lives and make them better.
You would get paid to watch their product video's and learn about how they are made!  We know this, an educated shopper, is a smart shopper.  They know what they are doing and is the reason their company growth is EXPLODING, and that is in EVERY country they have a branch office in.  Here are the countries they have headquarters in.
Corporate Headquarters
Australia Office , New Zealand Office , Europe Head Office , Mainland China Office , Hong Kong Office , Japan Office , Korea Office , Singapore Office , Taiwan Office , Malaysia Office , Mexico Office!  And in every country the growth is absolutely staggering.
Why are they growing so much? Easy, not only because of their superior products but also because of their SATISFACTION GUARANTEE!  Yes, i did say that too.  And the best thing of all about them, they have created not only a way for the average person, the little guy, to make a few extra dollars, but actually have created SEVERAL Millionaires.  And that means, COMPLETELY DEBT FREE.  Am i going to tell you that you too can be a millionaire? No, but i will tell you, if you do the work expected then you will be rewarded for it.
---
---
No comments yet
---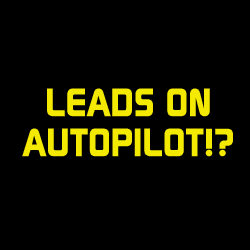 ---
Support
Privacy Policy
Affiliate Terms
Terms of Use
Testimonials