How To Build A MLM Business Without Needing Sponsoring Skills
Can it be possible?
A way to build a MLM business, but not having to be a skilled sponsoring machine?
Truth is, that this is possible.
Truth also is, that sponsoring skills will just get you further if you use them.
But over all, sponsoring skills are not needed to build a massive MLM team.
As a matter of fact, I personally work with someone who has sponsored over 500 people in a little over a year, and has never called a single person or tried to sell them anything.
So let's learn how this works.
It Starts By Using A Very Unique System
Many systems we see are not used to actually get signups, they are used to get leads for you to learn sponsoring skills and marketing with.
But, in a particular MLM company (You can see this in the P.S line below) they have managed to create a system so unique, people sign up on your team without you even needing to speak to them.
The system uses a sense of urgency method, and a powerful and high demand product and product lines.
This brings it down to only needing to get opt-ins, the easiest piece of marketing online.
And best part is, we have developed a way for our team members to follow daily steps, and they begin generating leads, and getting their own team members.
Why I Don't Need Sponsoring Skills To Succeed
In the way we build, you don't need to ever pick up the phone, or sponsor anyone you do not wish to.
All you do, is follow the daily steps, and generate new opt-ins.
The system will follow up with the prospect everyday, and let them know of others opting in and taking the same tour you took.
Then, when someone upgrades to an affiliate, the real magic begins to happen.
Every person who took the tour gets notified that they have until the deadline to upgrade as well, or this new person will be placed above them and will benefit from their efforts.
If the person does not upgrade by the deadline, then they lose the money they could be making off the new affiliate.
But it gets much deeper than that...
Floods Of Signups
When a new person upgrades, every person on the team who has brought new leads into the line, will get the notification.
Doesn't matter if you personally signed them up, your lead can take advantage of someone else's signup on the team.
So anytime someone on the team gets an upgrade, it helps everyone on the team to get more too.
So as deadline approaches, you begin seeing more and more people becoming affiliates, regardless of prospecting them or not.
It's not a surprise for me to see 3 upgrades in one day, and some others on the team to get up to 8 in one day. (Nice Pay Check Huh?)
One signup usually leads to more, and the more that come in, the more that come from that.
So you need to see this for yourself, and take advantage of this system we are using.
Who Is This For?
If you are wondering if this will be beneficial to your MLM career, then see if you qualify for any of the factors below.
If so, this will be the perfect opportunity for you to change the results in your career, and see the success you first believed in when you joined the industry.
People Without Upline Support - If you have no one to teach you how to generate leads, how to build, who will take you by the hand and show you what to do on a daily basis, then this is going to be your best option for success in this industry.
People Who Hate Calling, Or Trying To Sponsor Others - If you dread the idea of having to get new people on the phone everyday, this is perfect for you. If you feel you do not have the skills to signup new affiliates on your own, then our system will be your best friend.
People Who Can Sponsor Well, But Get No Duplication - Just because this designed for the majority of affiliates to have some success, doesn't mean a powerhouse will not do well. Actually, you'll do much better as you have a way to get results for the majority of people who join you.
People Who Want Automation - This is really a true automated system for building a MLM business. Just do your daily steps, and increase the steps as you want to increase your signups. But anyone who wants to, can make this a set and forget type business for sure.
People Who Have No Marketing Tools From Their Company - This one covers almost every MLM company out there. Truth is, a replicated website is not a tool to use. You need multiple capture pages, a follow up email system, advertising source codes, trackers, etc. This is the only company I know of that was built by network marketers, so they could build the ultimate duplicating system.
People Who Have Never Worked In Network Marketing Before - Believe it or not, we are seeing tons of people joining a MLM company for the first time in their lifetime. We have such an attractive company and system, many people who didn't believe in the industry before, now do.
People Who Suffer From Pain - If you live in the USA, then pain problems can be eliminated. Because one of our products will eliminate most pain, no matter how severe, our product and customer only sells are through the roof. So if you do have serious pain and are in the USA, then this product will be the perfect product to simply share, and get sales from. No one will turn down something that stops their pain, period.
Traditional Marketers - Yes, even though we are set to be the most successful company online, we do not discriminate against the traditional marketer. You can still use your events, home parties, and old school ways, as I do have a team member who has climbed the ranks doing just that. But the best part, is more people will be duplicating since they do not have to rely on just traditional ways.
How Do I Test This First?
Simple.
Go to the P.S line below and take the tour.
It's free to take the tour, so nothing to lose.
This is how you see first hand, before even making a decision to upgrade.
If I'm wrong, then don't do anything else.
But when you see I am right, and you see the power this will enable you to have, then you can decide on how you want to join.
If I Join, What's The Cost?
Depending on where you are located, can play a small factor in overall prices due to shipping and tax.
But, to upgrade to affiliate, and lock in a spot that will begin drawing volume for cashing in, you need to at least get a builder pack.
A builder pack is just a small product purchase.
Pick which line of product you want to start out with, then get a builder pack.
If you decide you want to upgrade higher for larger commissions, you can do so at anytime.
But, the overall price for anyone, no matter where they are in the world, will be less than $100 on the first month, and even $20 less each month you make another purchase. There is a one time fee of $20 to be an affiliate, so that's the reason it gets close to $100 on the first purchase.
If you are like me, and always go big, our largest package to maximize your commissions is only $600. Much less than most companies smallest way in.
But, you can change your package at anytime, and your pay will reflect your package the moment you do. So if you are not certain you will want to stay, but wish to try it, just go with the smallest pack first and upgrade to a larger one down the road when you realize you made a great decision.
P.S
---
No comments yet
---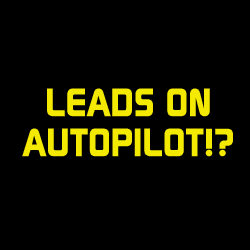 Member Ad
Digital Platform for everyone
By referring the only platform powered by artificial intelligence to build web pages, post social media ads, blog and email for you is a no brainer. Getting paid for referring it is easy and quick.
---
Support
Privacy Policy
Affiliate Terms
Terms of Use
Testimonials