Ibuumerang, The Window to the Evolution of Network Marketing
Ibuumerang CEO Holton Buggs has created a master piece of its own in the travel industry which will change how we see travel today. With more than 25 years of experience he has created Ibuumerang, the number one network marketing platform of most rapid growth in the US and top 10 in the whole world. Holton Buggs is considered to be a master in the network marketing area who have already generated hundred's of millions of dollars in the industry. Now he's final proyect will change everyone's eyes for good helping people to create whole different lifestyle they always dreamed off.
Ibuumerang is a unique opportunity in the network marketing industry with the first PRIB (Perpetual Residual Income Builder), which allows you to create a monthly income apart of all the comissions it has to offer. The way the PRIB works depends on the number of clients that are brought to your down line throughout that month generating a certain amount of total volume. This has three kinds of membership with different prices to choose from, gaining anywhere from 10%, 12% or 15% return on the volume generated in a month.
By creating a solid team with a very strong sense of determination, commitment and hard work you and your team can achieve the financial freedom you've always dreamed off. As you become member of this company you also obtain the principal benefits Ibuumerang offers, savings anywhere from 10%-70% exclusively in hotels, car rentals and long stays for weeks in hotels or luxury air bnb's. This would help people who are considered frequent travelers to save thousands of dollars in their traveling experience and if you're a member you earn as other peoples save.
There are two ways where you can participate and obtain benefits from this platform, as a client or as a member. As a client you can obtain up to 50% of what a members discount which means a member can get up to 70% in savings while a client can get only up to 35%. To be able to create an income and get all the major benefits this platform has to offer it is strongly encouraged to become a member of it and start connecting people to provide this unique experience.
The future of this platform seems to be a very promising one. Ibuumerang has just only started in the travel industry but they will be expanding to different areas. Ibuumerang has already developed its own transportation platform called vibe ride, where a member can't refer a driver and by every driver referred get paid a commission plus every ride your driver makes you also get paid. Another area that Ibuumerang is already developing is the Bummobile, where members can get their unlimited calls, messaging and data for only 39.95 and clients for 49.95. If that does not sounds surprising at all, the ceo Holton buggs is already in talks with AMC theaters, so that members of the company can get discounts in their movie ticket purchase and even popcorn. Also, they are in talks with Exxon Mobile gas stations to get a 5% reward every time you put gas, the highest percent for rewards seen has been 2.5%.
What you will find in this platform will be an exclusive website where you can book anything from flights, hotels, car rentals, cruises, long stays for weeks, and lifestyle activities, plus vibe ride and buummobile. The moment to invest in this opportunity is now, Ibuumerang has been launched globally about a month ago and it will continue to grow, be a part of the evolution of network marketing.
---
---
No comments yet
---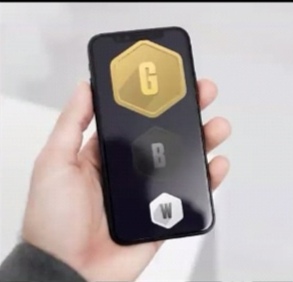 ---
Support
Privacy Policy
Affiliate Terms
Terms of Use
Testimonials