The New Rules Of Money
I am a educator at heart. I really enjoy watching individuals achieve their aspirations and goals. I believe that MLMGateway is an awesome platform that provides endless opportunities for those pursing their dreams. Today, many have lost the ability to dream. The loss of hope has been devastating. Many are suffering from financial illiteracy, so much so, they don't even realize it. Many people feel the pain of deprivation, however, they have not been able to comprehend it.
There are so many choices in the market place of ideas and this can be overwhelming. Even network marketing has seldom produced the results people are seeking. It isn't because the MLM is bad or people are greedy, no, the issue is a legal one. What I mean is you must understand the rules. If you do not you will not arrive at your destination. For example, people think that asking people to join their opportunity is enough. If that were true, all of us would be super recruiters. The rule in networking is that you must be willing to connect with people and be open minded. You must change your focus from making money to serving people. Remember what Robert Kiyosaki said,"THE RICHEST PEOPLE IN THE WORLD. LOOK FOR AND BUILD NETWORKS,. EVERYONE ELSE LOOKS FOR WORK.' Leveraging your networks is the secret of being a great network marketer.
That is why education is so important in the world of finance. Solutions to financial illiteracy is my passion. I am convinced that people do in fact perish because of a lack of knowledge. Implementation of that knowledge is as vital as the knowledge itself. So without the marriage of the two, it is very unlikely that many will ever obtain the results they seek. What is very interesting to me is even though we live in the most prosperous nation on earth, many in the U.S will still retire broke. Even with the countless opportunities we have at our disposal. So what is the take away from my announcement? I believe in the free market system and it's benefits but before you can transform your wallet from poor to rich, you must transform your mindset from poor to rich. Sounds simple enough, but the everyday distractions and the new paradigm on money has changed the game. The new paradigm on money is no longer what can money do for us it more about what can money do for me. joinwealthwave.com/arnealwilliams
---
No comments yet
---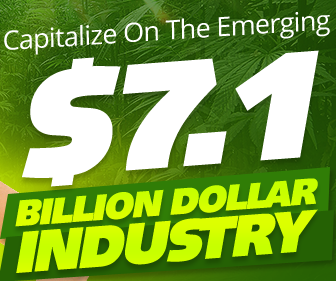 Member Ad
$100 USD in Bitcoin worth it?
Should I? Could I? Please.. spare yourself the torture. Go to blockchain.com or to bitcoin.com, create your own bitcoin wallet.. follow our link and just buy some and HODL for now.
---
Support
Privacy Policy
Terms of Use
Testimonials