ZuluBiz Is Looking For You!
ZuluBiz is an online advertising and promotions company that connects businesses to people with their products and services. One of our services includes designing Mobile-Friendly websites for companies. Why is having a mobile-friendly website important? Well, in May, 2015, Google, who is our partner, changed their search engine algorithms to only rank those sites based on whether or not they were mobile-friendly? Why is a ranking important? A company's website ranking could be the difference of you showing up on Page 1, or Page 5 (aka. no man's land). Our mobile sites boost rankings putting your business at the top of the search results when consumers look for businesses in your field, location, etc.
You know that little red pin that pops up when you open Google Maps? Well, ZuluBiz helps you 'WIN THE PIN', so that every time your company's field is searched for, you get that red pin before your competition, which means more traffic to your site, and in-turn, more customers!
We are a year old MLM company out of Canada who has expanded to countries such as the US, Philippines, Brazil, India, New Zealand, and various Caribbean countries, and are looking to expand in to other countries as well. We are looking for the first individuals in the countries we have not reached yet, and are looking to possibly make them a Lead Director in those countries. This is truly an opportunity of a lifetime simply because we are such a young company; but though young, we are growing very fast world wide, and are looking for those people who want to be apart of the "growth" stages of a MLM company. As I mentioned, with a partner in Google, powered by Yellow Pages, and funding from Multi-Billion Dollar Tech Firm 'World Tech Sigma', we have the tools in place to make sure all our members succeed. Also, our Japanese Matrix system helps representatives build a downline even if they haven't signed anyone up.
If you would like to hear more information, please feel free to contact me directly, my name is Kristi Biegerl, and I am a Director for ZuluBiz. Also, you can send me an email at anytime regarding a position with ZuluBiz.
Also, here are two videos that will explain more about who we are and what are goal is:
https://www.youtube.com/embed/yNO4pPiNYNc
http://www.zulubiz.co/jointhetribe/
You can also visit our main page at www.zulubiz.com/zuluempire
We hope to hear from some of you soon.
Join the Tribe!
---
No comments yet
---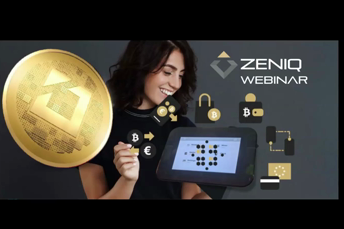 ---
Support
Privacy Policy
Affiliate Terms
Terms of Use
Testimonials