Le-Vel is taking the Direct Selling market by Storm!
It's a fascinating time for the direct selling industry. In recent years, the industry has added several chairs to its proverbial table, welcoming a host of young direct selling companies for whom technology is woven into its very fabric. Premium lifestyle product company Le-Vel is at the very forefront of this new wave, selling its supplements, shakes and metabolism-boosting wearable Nutrition to support a healthy lifestyle.
Because we're cloud-based, we can reward our brand promoters and their customers with more because our overhead is a fraction of what most corporations have. Le-Vel Co-Founders and Co-CEOs Jason Camper and Paul Gravette, both industry veterans, knew what it took to launch a successful direct selling company. For the uninitiated, that means Le-Vel has no brick-and-mortar headquarters. Camper and Gravette took the money and pumped it into what they consider the highest-quality product ingredients for their THRIVE product line. It's a philosophy consistent with a "product-first" mentality that has enabled the company to grow organically, yet steadily. In 2012, Le-Vel's annual revenue has ballooned from $10 million in 2013 to $100 million in 2014, then $350 million in 2015 and 2016 has the momentum to exceed $550 million. The Co-Founders of Le-Vel Camper and Gravette have been labeled as #2 in USA Today's article on YOUECONOMY for Direct Sales Companies just behind UBER. Now if that is not validation how about we are ranked #1 in commission and auto bonus for our Promoters. How many companies out there let you get your products absolutely free as a Customer or Promoter? It's easy with Le-Vel with our Refer 2 and yours is free. Is there any other Direct Sales company that can say in the last 8 months we have appeared on the Success from Home Magazine 3 Times.
As an Independent Brand Promoter and current customer with Le-Vel, I cannot walk by someone within 3 feet of myself without sharing my passion for how great I feel and how great they can feel with the Thrive 8 Week Experience. Who doesn't want their body to feel the best it can? All you need is the Nike of Nutrition to Fuel your body the right way and it is so easy...
Simple as 1,2,3 delivering ALL your Nutrients and Vitamins within 20 minutes of opening your eyes.
*Energy(sustained all day)
*Appetite Control
*Mental Clarity and Focus
*Inflammation and Joint Support
*Improved Sleep
*Mood Elevation
Mcrysler.Le-Vel.com
---
No comments yet
---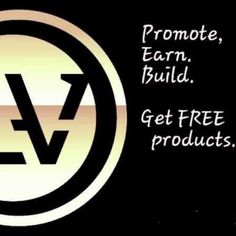 ---
Support
Privacy Policy
Terms of Use
Testimonials