TOUCH LIVES - MAKING MONEY
Helping Hands International (H2i) is a non- governmental organisation (NGO) was founded by Mrs. Mac-Elvis Luzviminda, a dynamic woman from the Phillippines with a passion to make life eaiser for the common man and co-founded by Dr. Ramiel Policarpio, a Dentist.
H2i is poised to deliver humanitarian services that empower both members and non-members through her life changing business opportunity. She is structured also to build deliver to her partners residual income.
VISION: H2i is poised to empower the less privileged people and orphanage homes through her partners.
SPONSORS AND PARTNERS: The organisation operates on the sponsorship of well meaning individuals and corporate organisations who understand the principles of corporate social responsibility (CSR) and partnership. Among her partners are:
> Hyundai
> Toyota
> GAC Autos
> GLO Nigeria
> Hp
> Apple
> Diamond Bank
> Bill Gate's Foundation
>. Well meaning individuals
BUSINESS FOCUS: H2i is a service based network marketing business structured to deliver humanitarian services to the less privileged in the society. A such, H2i has the following as her areas of concerns; (5)
1. HUMANITARIAN SERVICES: As a partner, you are entitled to recommend two (2) less privileged people for empowerment (up to $1000 grants) and a motherless home to be empowerered on your behalf.
2. ASSET AND PROPERTY SUPPORT: Every partner is entitled to 70% interest free loan to acquire a property to pay back over a one year period.
3. FINANCIAL EMPOWERMENT SUPPORT: Partners are being offered interest free loans without collateral of up to $44,000.
4. SCHOLARSHIP AWARDS: Two (2) children of the partner are entitled to educational grant up to $2000. Also are entitled to recommend four (4) less privileged persons for scholarship awards.
5. TRADE AND SKILL ACQUISITIO TRAINING: Partners are entitled to enroll in or nominate someone to undergo a free trade and skill acquisition training program where they can learn any of the following;
> Computer Appreciation
> Website Designs
> Car Tracking
> Paint Production
> Bead and Hat Making
>. Footwear and Handbag Making
> Fish and Poultry Farming
> Soap, Perfume and Insecticide Production
REGISTRATION
To become a partner, it requires registering with a one off fee of just $40 (#6,600). Afterwhich you are expected to build your team.
COMPENSATION PLAN
There are three (3) major bonuses every partner is entitled to:
1. Referral Bonus: Renumeration a partner gets for registering someone under them - $8 per referral.
2. Matrix Bonus: Payments partners get for completing a stage
3. Matching Bonus: Renumerations a partner gets when his downline completes a stage
However, there are other very attractive perks a partner get as he complete his tasks in each of the stages: viz
* Apple Ipad
* Hp Laptop
* GLO CUG Line
* Brand new Hyundai Elantra car
* Nominating two (2) peolpe for empowerment up to $1000 each
* Nominating a motherless home for empowerment
* Executive car( Hyundai ix35 Jeep)
* All expense paid international trip
* Asset and property support
* Interest free loan up to $44,000
* $40, 000 Housing grant
* $2000 Educational fund for two (2) of your children
*. Yearly infinity bonus up to $10,000
*. Opportunity to recommend four (4) people for scholarship.
If you are as hungry as i am for good and legit success, come on board now!!! H2i is a sure platform to work from location irrespective. For question and registration, contact me through the details below.
Whatsapp: +2348036548906
Instagram: 3meraldi
Twitter: @dianaoji
Facebook: facebook/dianaoji
Are you hungry for legit success? Stop right there!!! Look no further.
Helping Hands International is right here to make your dreams come through,
---
No comments yet
---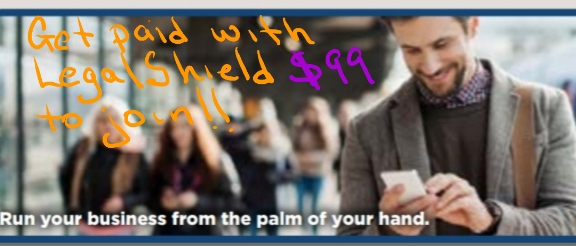 ---
Support
Privacy Policy
Terms of Use
Testimonials