My personal testimonial about newgen direct superfoods plus.
Hi everyone, just a quick testimonial about why I love newgen Direct Superfoods Plus. For the last two and a bit years I have suffered from Kidney Disease, I have done heaps of research on what to eat and drink etc. even though I changed my eating habits I still had the cramps/aches you get.
I tried different remedies i found on the net but but nothing helped me, until I stumbled accross newgen Direct Superfoods Plus, I thought well may as well try this product as well lol. Fairly straight away I stated to feel more energised and as a shift worker I used to feel tired by the afternoon but now I don't.
I noticed by a couple of months later that my cramps had gone and to this day they havn't come back, this gave me extra excitement about the product so I decided I wanted to be a Consultant. So i did and my goal is to help peoples health and wealth, which you can with this product.
I know it has helped thousands of others as well, thats why i know it can also help you.
If you want to be involved with an organic certified Company, let me know. here is the link to check out http://newgendirect.com/sale
You wont be disapointed.
Take care,
Kerry Gaynor
Ps. heres a list of the ingredients.
NewGen Superfoods Plus is revolutionary.

Each serving provides 34 raw freeze-dried whole food vegetables, seeds, grains, protein & fibre, plus over 60 trace plant minerals, an antioxidant super blend, 5 digestive enzymes to help you maximise the benefits of the product and over 5 billion dairy free probiotics, all in one single serving which can be added to both food and water.
Our product does not contain any added sugar, sweeteners, flavourings, synthetic nutrients, animal produce, gluten, dairy, wheat, soya (soy), whey or GMO ingredients.

NewGen Superfoods* Plus® has been featured extensively in the media, including a full page headline article in the Daily Express, plus features in OK magazine, Sunday People, Reveal, Women's Fitness, Female First and more.

RAW WHOLEFOOD SUPERFOODS.

Organic Strawberry
Organic Pomegranate
Organic Acai
Organic Banana
Organic Apple
Organic Raspberry
Organic Acerola
Organic Goji
Organic Blueberry
Organic Cranberry
Organic Orange
Organic Grape
Organic Peach
Organic Blackberry
Organic Cherry
Organic Beetroot
Organic Mango
Organic Pineapple
Organic Carrot
Organic Papaya
Organic Tomato

RAW WHOLEFOOD SEEDS, GRAINS, PROTEIN & FIBRE.

Organic Flaxseed
Organic Quinoa
Organic Buckwheat
Organic Millet
Organic Brown Rice Protein
Organic Agave Inulin

EXTRACTS & CONCENTRATES.

Grape Seed Extract
Wild Blueberry
Quercetin Extract
Resveratrol Extract
Wild Bilberry Extract
Mangosteen
Cranberry
Tart Cherry
Prune
Raspberry
Strawberry

BACTERIA CULTURES (DAIRY FREE & FREEZE-DRIED), OVER 5 BILLION PER/SERVING.

Lactobacillus Acidophilus
Lactobacillus Casei
Lactobacillus Rhamnosus
Lactobacillus Plantarum
Lactobacillus Paracasei
Lactobacillus Brevis
Lactobacillus Bulgaricus
Streptococcus Thermophilus

DIGESTIVE ENZYMES.

Amylase
Cellulase
Lactase
Lipase
Neutral Protease

---
No comments yet
---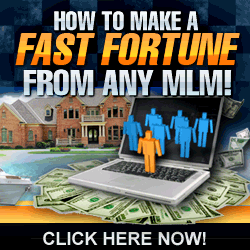 Member Ad
Get FREE Traffic in ANY Niche
Expose Your Offers To 1000s Of Targeted Buyers Looking For Your Products...NO Website Needed..NO E-Mail List Needed...NO Experience Needed...
---
Support
Privacy Policy
Affiliate Terms
Terms of Use
Testimonials