Naturally Plus
I have an outstanding binary network marketing opportunity, which means fast earnings. Two health products which are #1 sellers in the world without the US market. 17 years in business this Japanese Billion Dollar company is new to the US, which means ground floor. $30 to join and over 300 Million Dollars earners in Japan. veronicas1.npusashop.com
IZUMIO is a natural tasting high quality water infused with hydrogen. With unmatched technology and specially designed, IZUMIO replenishes the body with the essential element of life. The fundamental building block of the universe is captured in a patented four-layer aluminum package providing a more effective delivery method in replenishing your body with hydrogen.
SUPER LUTEIN is a supplement specially designed for eye health. Its main ingredients: FloraGLO® Lutein, zeaxanthin and anthocyanin, work to protect the eyes from UV rays and blue light emitted from various electronic devices. SUPER LUTEIN also contains anti-oxidative ingredients (5 carotenoids) designed to maintain overall health.
The NPUSA business model is specially designed to provide a unique opportunity to "Win Long". It is a global seamless opportunity where you can enjoy success by sharing the benefits of the product with others. Learn how you can benefit from the impressive array of bonuses prepared by NPUSA, and achieve the success you deserve!
Simple in Form and Structure
Balanced in Body and Soul
Rich in Opportunity for Health & Wealth
Dedication to Family and Community
Respectful of Time as a Treasure
PUSA is an opportunity to change your life forever. Live the way you like. Work the way you want. Have time for family and friends, understanding that the right time for the most important things in life is now! Right now, financial security is a reality being experienced by thousands of Affiliates throughout Asia. And NPUSA brings that opportunity to America… an opportunity that is both an established success but a ground floor opportunity in America!
NPUSA is hugely successful in Japan and throughout the Pacific Rim―a wellness company with annual revenues of over a quarter billion dollars. And in 2014 NPUSA provides you the Opportunity to get in on the ground floor of a company that has Stood the Test of Time by becoming the Most Successful Company of its Kind!
NPUSA reveals the simplicity characteristic of Eastern philosophy focused by the discipline and discovery of Western Science: Super Lutein! Unlike any product previously available in America, Super Lutein is a powerful formula resulting in supplementation that will amaze you as much as it has been amazing people throughout Japan and other Pacific Rim countries for more than a decade. Ask the person who referred you to tell you more about NPUSA, Super Lutein, and the future you can participate in building, today!
---
No comments yet
---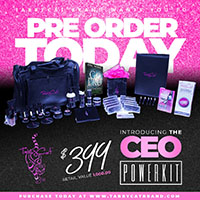 ---
Support
Privacy Policy
Terms of Use
Testimonials