What's The Greatest Thing About Network Marketing?
I'm sure if you're new to the network marketing arena, you knew coming in about all of the bad things written about our industry.  But you joined your company anyway. 
If you're not new and have been around the block a few times with various company's like I have, the amount of negative publicity hasn't turned you off to where you gave up and quit. I know this because you're here reading this.
As I write this, our country as well as the world is suffering through what has officially been labeled as a "Global Pandemic".   Of course I'm speaking of Covid-19, better known by the media as the Coronavirus. 
People are basically freaking out.  I was in my local Meijers today and saw something I never thought I would see. Two grown men fighting over merchandise.  And guess what the merchandise was? 
TOILET PAPER! 
You read that right...toilet paper.  For the life of me I couldn't figure out why toilet paper. I mean this particular type of Coronavirus (Covid-19) is a respiratory illness.  So how would that translate into people going out in droves and buying cart fulls of toilet paper?  We all know what we use the stuff for right?  People bought so much of the stuff that I got curious just to see if their was any left in the store. And much to my surprise, the shelves were empty. 
You may say, what does that have to do with network marketing? 
Plenty!  
You see I believe we all joined our various company's for a myriad of reasons. Your sponsor might have persuaded you into joining him/her because of the way they explained everything about your company. Or maybe you've never even met your sponsor or even spoke with him/her. You joined because you saw the income potential and the company was solid.  
But I believe the number one reason why we've all joined is for...Time Freedom! 
Millions of people today have little control over their jobs as well as the amount of money they make. The amount of money you can make with your network marketing business is dependent and or limited upon mostly one thing...YOU!   
In my opinion, time freedom is the greatest thing about network marketing. 
I bet if those two guys I saw fighting over toilet paper today had time freedom they never would have met each other in the first place. These two men might have been affected financially by the many shutdowns in the last few days of various things like conventions, concerts, sporting events, grade schools and colleges. They may have jobs that were adversely affected.  So mentally they may have panicked and rushed out of their homes to buy the essentials to make it through this thing. 
In any event, having time freedom allows one to have more control over what they do on a day to day basis. You get to do what you want, when you want and with whoever you want to do those things with. With network marketing you can have "time freedom". 
Imagine how wonderful it is to be able to come and go when you please, to spend time with your family and friends when you choose to. 
Time Freedom is truly the greatest thing about network marketing.

---
---
No comments yet
---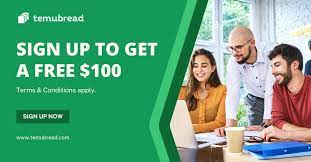 Member Ad
Up to One Million in Cash
Come learn how you can get up to One million dollars in your account in as little as 48 hours.Must be currently in business for more than four months and Have 500+ Credit score.
---
Support
Privacy Policy
Affiliate Terms
Terms of Use
Testimonials