Announcing Online Sales Pro
If you are like most of us one of your biggest problems in business is how to get fresh leads. Leads are the life blood of any business and are the driving force to business growth. The more leads you get the more possibility for financial growth and connection into new markets. You see I view my leads in a little different way than most. I see my leads as business partners. People I have never met but am excited to meet because they will learn from me or I will learn from them. Yes I desire my leads to become customers but if they are not really interested in what I am offering, i still build a relationship with them and find out what they have and what they are doing. I must also admit this way of handling my leads has served me well because I learn so much from them. And they come in from all kinds of other businesses, walks of life, attitudes, and altitudes. Some know a lot and some know very little but we never allow what we know or don't know hinder the reason we are together in the first place. Now I said all that to give you some kind of idea of just why I believe Online Sales Pro is one of the most revolutionary products online today. I have seen products similar in the past but the price was so high that it kept most of us from joining. Well I have also seen others that were pure garbage not matter what they cost. But as I sat and listened to another sales presentation, or so I thought, I began to realize that what I was hearing was almost too good to be true. I remember thinking, if these guys can deliver what they are saying they can, this thing is going to cost a fortune. But at the end of the sales presentation they offered a 7 day trial to get a full test run of the system. Ok, I liked that. Then when I heard the cost I was astonished because it was perfect for the average person. So, I joined to see what would happen. Then when I saw the full system and what was included I was blown away. Check these features out:
1. Online Sales Pro is a complete system that's intuitive, clean, and loaded with features that help you get leads, inbound marketing, and sales.
2. They show you how to generate leads and get started with integrated and on-going sales training from 7 figure earners, a lead management system, and an app for iOS and Android.
3. You generate leads for ANY COMPANY, product or service.
4. You get 200+ Prebuilt landing pages, FULLY CUSTOMIZABLE, for ANY language.
5. You have an Intuitive dashboard, lead management, capture pages,and app for REAL TIME CONTACT!
And this system runs 24/7, making you money all day long.

Needless to say I have bought my membership for the yearly option after day 1.

But look, don't take my word for it. Go here and take the 7 day trial membership.

Now they will ask for your credit card info but as long as you cancel within the 7 days no charge.
Take a look at all the companies that you can generate leads for from A to Z it will put visions of dollar signs dancing through your heads. Well at lease it did mine.

Finally I must say that Online Sales Pro didn't disappoint me. In only 7 days, 24 sign ups and 2 sales.

Don't miss this one really because I only shared the front line tools. Wait till you see everything.
Michael Harris

---
No comments yet
---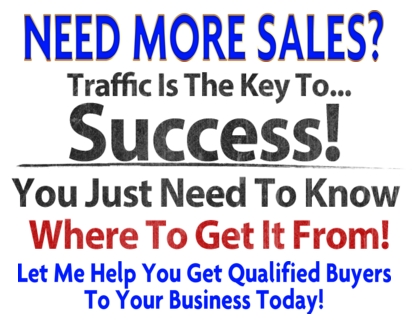 Member Ad
Need Leads
Used this new platform to sign up 2 new reps!!!
---
Support
Privacy Policy
Terms of Use
Testimonials