PHOENIX FOREX TRADING
Good day
My name is ayanda mosia from bloemfontein, south africa. I am the ceo of phoenix forex trading,registered under parent company faceless trading.i am also the chief analyst at the company and i specialise in trading nasdaq,gold and us30/ dow jones.
I provide forex trading signals and forex trading mentorship.if you are trading aand not seeing any consistency then i am the guy for you or perhaps you want to addd another source of income or take on another project then this is just the perfect opportunity for you.
No matter which investnment strategy or indicators you are using you need proper guidance to invest properly and succesfully.
Phoenix forex trading is a forex trading company established solely for the purpose of providing mentorship and forex signals to traders who are struggling being consistent but already have basic knowledge of trading highly volatile financial instruments.
With my 7 years experience in the business i have identified a gap in the market as a lot of people are either struggling or do not have time to analyse for different reasons,either work or school or other commitments.another fact is that pursuing forex trading without proper knowledge is a risky thing to do as you may lose all of your hard earned starting capital. 95% of traders lose their first deposit within the first month because they lack the knowledge and expertise needed for them to be succesful in this business
This is the reason i then decided to establish phoenix forex trading in order to provide a solution to this problem/problems.i myself strruggled years without seeing any returns from my investnments,hence i know what it is like to not have someone to hold your hand and give you proper guidance.
My mentorship program rates at r3000(zar) / $200 and is for a duration of 1 month,you get a pdf of basic and advanced strategies that i usee on a daily basis,4 indicators and their how to guidlines and 1 robot andd instalation instructions.
My signals program rates at r500(zar) / $35 per month (20 days) and at r3000($200) per anum.
You can join my whatsapp group where i send my work and results on a daily basis
Https://chat.whatsapp.com/jhi96hkbvog8bgebpqk97k
Call/whatsapp +27 659246025 for more information or to join
All the best on your endevours
---
---
No comments yet
---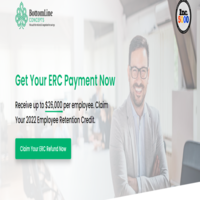 ---
Support
Privacy Policy
Affiliate Terms
Terms of Use
Testimonials