Rain international Business opportunity
Hey! Looking for information about Rain International products, or in need of where to order your own Rain Soul, Rain Core, Rain Bend, Rain Pure or Rain Form? Well, as an independent partner – all Rain International products are sold here. Not only that, you will also read amazing testimonials from people using Rain products to improve their health. As you spend some minutes here, it would be a time well-spent of great VALUE – I believe.
About Rain International
Rain International is the original creator of seed-based nutrition. Founded by, Byron Belka in 2011, they are operating in more 45 countries and hope to expand even more. Its US office is located in the state of Utah , with its Scientific Advisory Board who have gone to the source of plant – SEEDS. If you've never heard of "seed nutrition" before, don't worry, neither had I until recently. But soon after learning about Rain International and its unique products, i came to a shocking realization of the amazing power of SEEDS.
How I Got Started With Rain InternationalW
Who am I and why should you read my Rain products story?
I'm Victor, first – I want to thank you for visiting my blog. It all started on the internet – thanks to FACEBOOK!
"I was surfing the internet – looking for content ideas, then I found Rain International, got involved and resigned from my previous company in February 2021" 
For me being in the wellness industry has always been my passion, where I believe I can help lots of people better their health and become more. When I was introduced to my first health and wellness company, seeing their products line with some good benefits – I got involved. That was in 2004.
However throughout those years I did seminars, set up blogs with many articles posted online, I could say that i did my best to recommend and help many people better their health through nutritional products. I believe I can do even more this time.
My Rain Products Story
The products are great. It has helped me and my family have better health. I had experienced terrible migraine for years i cant seem to find a solution.
I have experienced migraine consecutively for more than 20 years, I have tried everything from drugs to different supplement until I used rain soul, I waited for 2 months no migraine, then 4 months – its more than a year now, I have not experienced migraine at all.
Secondly I do experience itchy and red eyes resulting from constant use of the computer as a blogger, all is okay with my eyes now and I have so much energy in me. My family health too has improved, no frequent malaria again.
---
No comments yet
---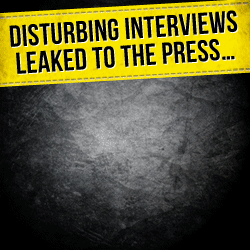 Member Ad
Up to One Million in Cash
Come learn how you can get up to One million dollars in your account in as little as 48 hours.Must be currently in business for more than four months and Have 500+ Credit score.
---
Support
Privacy Policy
Affiliate Terms
Terms of Use
Testimonials