Are you looking for a change?
Me and my community is expanding to Europe after great success in Norway the last 4 years. Our community partners up a network marketing company wich provides us with a business platform. Serious conpany listed on the stock market. We have the tools and trainings on how to succeed. It's impossible to fail if you're willing to learn and step out of your comfortsone. Join a presentation this wednesday to see if this is the right match for you! Let's talk xxx
So a little about me and why I decided with this Community. 
I was actually asked in 2018 but turned the offer down without even hearing my friends proposal. To be honest, I wasn't satisfied with my work situation and I needed a change. I had 4 days off a month, worked my ass off for way too little pay.. and my boss had it out for me all the time. Meenwhile, I'm watching the same friend that already asked me back in August 2018 (this was early 2019) and she was travelling all over the place. I kept stalking her social media to see what she had accomplished in just a few months. 
When my job situation was at it's worst.. and I was looking out on an empty store and thinking «Is this is? Is this what I need to deal with for the rest of my life?» and my friend skipped happily into the store with her girlfriend, just landed at the airport from yet another trip. I had an idea! I might just ask her about this opportunity after all! So I asked her «Can we have coffee someday and discuss that business opportunity after all?» She smiled at me and said «Of course! Just let me know when you're available. I have time whenever!» and I thought to myself... how can someone have that much time on their hands? So we had coffee the following week.
This was one year ago, february 2019. I've actually made my year mark in this business! I quit my much hated day job April last year and now I'm living in Spain for a bit. Just because I CAN. And so can you if thats what you want. 
The only demands I have is that you're coachable and you have a goal. But I can help you with goal setting. If this sounds like something you'd be into - send me a message. It might be the break you're looking for. 
---
No comments yet
---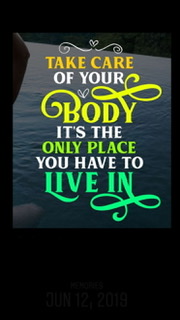 Member Ad
Earn 100% Commissions
It's time to start building your own business. It's time to start building your own system. In fact, build your own list while you are at it, and...Get 100% Commissions!
---
Support
Privacy Policy
Affiliate Terms
Terms of Use
Testimonials