Review of Free Advertising For You Activity Rewards
A few days ago I paid $40.00 for a login ad from one of the most popular websites online. They advertise that they have over 4 million members and have a staggering daily login average of 72%. That would mean that they are having approximately 3 million members logging in everyday. I'm expecting a high number of views to my advertisied site over the 30 day period.
I did a quick check of their Alexa numbers and they don't add up. Alexa shows that they are a moderate traffic website with a monthly average of 174k which works out to a daily average of approximately 5k. Something doesn't add up. I will do an announcement here at the end of thirty day.
The website that I'm promoting is Free Advertising For You. I wrote a business announcement about this advertising site a a few days ago. In my review, I mentioned that the website, at first glance appears to be extremely busy. Well, I've had another week to check it out and I have been trying to become a winner in their monthly contest.
They have what is called activity rewards. Monthly winners are chosen on the first day of each month. This is my first full month and I'm near the top of the leader board .
This is how the Activity Rewards System works. I'm logged into the account as of 6:00am March 5/18
First when you login you will be presented with two full page ads. You will earn credits for those, not activity points. You will receive 5 tokens for logging in. This is a once daily bonus.
On the first page of the member's area you will see a banner "click for daily bonus points". By clicking this banner, you will receive 500 credits and 5 activity tokens or points. You will be taken to a full page members ad which you have to view for 10 seconds for to be credited with credits and points.
Note: If you are a new member check out ..8 steps to success, video guides and top tips which are near the top of the menu.
Near the top of the menu you will see Activity Rewards. This menu button will lead you to the monthly contest info and the activity rewards information. The monthly contest winners are chosen on the 1st day of each month. Random Winner: Every 100 tokens you earn will give you one entry in the random winner drawing. Everyone is included so if you are in the top 5 you can win this prize also. Example: If you earn 550 tokens this month you would have 5 entries in the drawing. This month (March, 2018) the random winners prize is $25.
Thus far today I have 5 login tokens, 5 daily bonus tokens and 25 tokens for referring a new member. I can earn 45 more tokens by doing various activities such as viewing solo ads, surfing the traffic exchange, clicking on featured banners and clicking ads. Those activities will move me to third place. It's fun, rewarding, challenging and you earn advertising credits to promote your opportunity. All the best in your online success.
You can join Free Advertising For You here.
Steve Wiscombe
---
---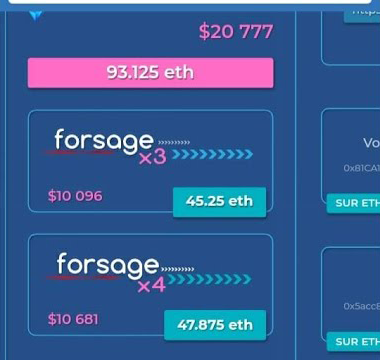 ---
Support
Privacy Policy
Affiliate Terms
Terms of Use
Testimonials