Foreign Exchange Market Education, Mentorship, and Advancement Opportunities
Hello All!
My name is Joshua Ashley, and I am a mentor and team leader with a business in the crypto and foreign currency exchange market called iMarketsLive. As a team leader it is my job to recruit, educate and guide people who are ambitious, coachable, and open minded to the point where they have enough skill to be marketable and profitable with foreign currency exchange.
As a rep with iMarketsLive I can confidently say we offer a variety of products and advancement opportunities that benefit those seeking financial freedom.
Starting with our products, people who invest in this business will be offered education from a variety of six and seven figure income traders on the many different aspects of the foreign exchange and crypto currency market. Our education ranges from the history of the market and how it's different sessions operate all the way to technically analyzing individual currency pairs for specific patterns and flags that dictate swings in currency prices.
If you like to learn from home, the academy is offered online. We offer hours of recorded videos as well as access to live streams and chat rooms with our professional traders who teach strategies for profiting in this 5.4 trillion dollar market. We surround you with people who've made it big in this market, it's easier to learn how to make six and seven figures in this business by surrounding yourself with those who have done it. In addition to education, we offer tools like harmonic scanners which use algorithms to determine buys and sells in the market with 70 to 80% accuracy and precision.
Our advancement opportunities are awarded to those who recruit value into our team. My team currently sits at over 100 members, and we're always looking to add value. Being a simple recruiter for our team will earn you a residual weekly income. Our platinum level recruiters make anywhere from $150 to $5,000 a month, with multiple levels in between for recruiting anywhere from 3 to 225 people, and our chairmen levels reach values up to $500,000 a month.
In addition to making money as a recruiter, our education on the foreign exchange market will reach you to be a profitable trader. As a former struggling college student, this business has helped give me the financial freedom to not have to stress over my bills and school fees while employing me with work that is primarily through my phone. With this opportunity, you will be able to profit as either a recruiter, trader, or both, and you will have earned a skill that will pay you for the rest of your life.
If you are interested, please contact me via email josh.ashley99@gmail.com
---
---
No comments yet
---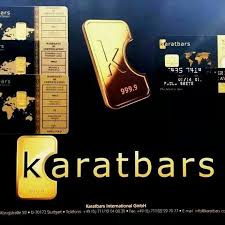 Member Ad
Get Ready For Transformation
An online business where you get paid to learn and grow. No stocking of products. No need to have hundreds in your 'downline.' All you need is a laptop and phone. Full training provided.
---
Support
Privacy Policy
Terms of Use
Testimonials