THE SECRET UNVIELED
I recently connected with an international company- ALLIANCE IN MOTION GLOBAL. Alliance In Motion Global is classified as Triple A (AAA+) opportunity based on key figures such as revenue, momentum, Alexa ratings, poll results, input from direct selling professionals, top earners and Head Office visits regularly done.
Business For Home recommends Alliance In Motion Global. There is high certainty that the net benefit is substantial for a (new) representative.
The company distributes and markets top-of-the line food supplements manufactured by Nature's Way USA, and premium blended beverages.
Its dynamic "pro-distributor" marketing plan has attracted and benefitted hundreds of thousands of distributors. The business has provided opportunities for distributors to gain financial independence and have provided a better future for their families.
Alliance In Motion Global Conventions attract up to 50,000 distributors.
The company has achieved in 2014 $180 Million growing in 2015 to S200 Million in revenue.
AIM Global has established international offices in Singapore, Korea, Taiwan, Hawaii and Dubai. The company opened its doors in the African continent and established its offices in Nigeria and Ghana, Uganda, Kenya, Tanzania, Burundi, South Africa and recently has set up its Business Center in Kuwait.
Offices in Macau, Malaysia and Indonesia will follow suit in the coming months. Today, we are all over the world.
Alliance in Motion GLOBAL is multi million dollar company began in the Philippines. It's a direct selling company that partners with debt free companies such as Nature's Way- USA's biggest Herbal Company....and a few others. It was founded in 2006. It has brought up more than 3000 self made millionaires over the decade.
It does multi level marketing of health food supplements. According to the world health organization we should eat at least 5 servings of different fruits per day. Also we should take in 5 servings of vegetables a day. Also we need green foods and mushrooms. We are all smokers. We all are junk food eaters. We all consume polluted water or air. We all take medicines which have side effects. We have stress. All these detoriate our bodies thus the above recommendation from WHO.
However due to the incapability to access all these foods in one region due to climate issues, their hiked prices, we are recommended to take food supplements.
In a food supplement are different nutrients put so as to provide as the fruits would have. The qtn becomes aren't we taking more chemicals. It has been proven by scientists worldwide that food supplements that are naturally made can be without those additives and conservatives. That's what my company distributes. There are so many testimonials on the products we have . Lives have been saved . Tumours have left. The used to be diabetic are free. Things like hypertension have left. We have celebrities such as Ophra Winfrey using our products
First way you can....is what they call RETAIL PROFIT.
The company gives you its product at a huge discount. You can make profit between 25% to 50%.
Second way is what they call SPONSOR BONUS.
Whenever you tell someone about the idea and they accept to be part of the company, you earn 30,500 UGX
The third way is called MATCHING SALES BONUS. The company uses a binary system. So if there's some one on your right and your left....You have a bonus of 91,500. And this continues for a lifetime.
The 4th way is what they call UNILEVEL BONUS
Whenever there are reorders for products among the people you introduced, you get a certain percentage off what they paid. For the ones you personally sponsored you earn upto 10%. For those you didn't but are in your network you earn 5%. There are limitations to the generations you earn from. This one is paid on a monthly level.
The 5th way is STAIRSTEP bonus. There are ranks and levels in our company. One of them is SILVER EXECUTIVE where you earn 10%off product reorder in your network. Next is GOLD EXECUTIVE where you earn 20%. The last rank is GLOBAL AMBASSADOR Where you earn 30% off any product reorders in your system.
The last way to earn is called ROYALTY INCOME. This is given to only GLOBAL ambassadors on a yearly basis. It's the company sharing its profits with its business men
We also have travel incentives and health benefits. Visit my site and contact me today for more information www.globalvillageopportunities.com.
---
No comments yet
---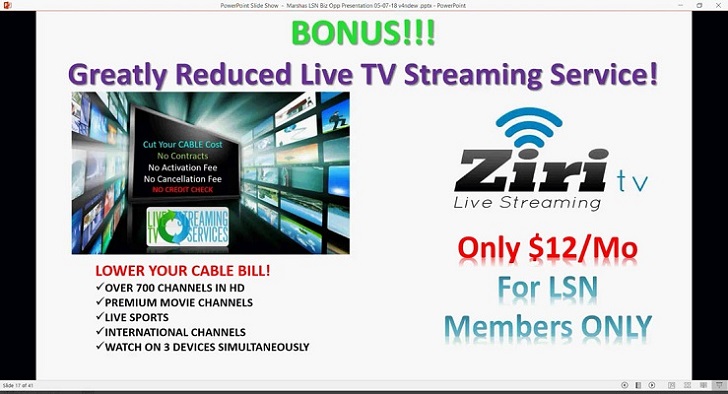 ---
Support
Privacy Policy
Terms of Use
Testimonials