The new gold rush!
In 2006, the federal government decided that it would be a good idea to Deregulate the power and gas industry.As a result, the price for Electric and gas started to dwindle down to phenominal rates, and at the same time, other companies begin to tap into the milti billion dollar piece of pie. Ambit Energy was one of the first companies to get in on the energy market, but instead of paying millions of dollars on traditional Advertising, they chose to partner with average individuals like you and I, and pay them a residual wage just for telling their friends, neighbors, or even strangers how they can save hundreds on their power each year, and how they can also potentially earn a six figure income each month just by sponsering a few consutants who will do The same. To me, this was a no brainer! Here you have a product that people are guaranteed to use if they own a house or rent an apartment, and i dont even have to convince anyone that they need this product; unless they live in a cave in which case i assume the household camp fire would suffice. Nevertheless, This is the perfect time to get in on the ground level of the power and gas industry, as the deregulation process is a slow but sure process. We are currently in 13 states and counting, but thanks to Our unique marketing tools, you can work this business anywhere around the globe. our web tools gives consultants the ability to share information with potential clients. It allows clients to visit our consultant website and pay their bill online. Energy clients will also get their own personal website when they switch to Ambit energy, at which time they can take advantage of our Free Energy Referral program. Thats right! Ambit gives our customers the opportunity to earn free energy simply by referring just 15 customers who sign up and pay their monthly energy bill. I can't think of a better opportunity than this. A franchise opportunity without the usual franchise price tag is a win for everyone. If you have been in network marketing, you should know that no matter how sweet a deal may seem, it all comes down to the initial investment. With ambit, you can rest assured that your initial investment is almost the equivelant to a full tank of gas, unless ofcourse you already drive a Tesla, in which case you may not need to start your own business. Nevertheless, the energy industry is breaking ground all around the country and I look forward to personally welcoming you to the team.
---
No comments yet
---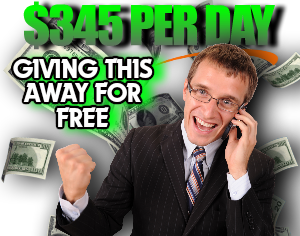 Member Ad
MINING YOUR OWN BITCOIN
IMAGING MINING YOUR OWN BITCOIN FOR PERIOD OF 1000 DAYS! YES IS POSSIBLE. FOLLOW US NOW AND EVERYTHING IS EXPLAIN IN DETAILS. CLICK CLICK CLICK CLICK!
---
Support
Privacy Policy
Terms of Use
Testimonials