Quick Little Survey For MLMGateway Members
Hello. Thank you for taking the time to do this survey for me! The survey itself will not take long. I only have 4 questions for you. AND I have a nice little gift for you if you will take the time to do that for me. See below. Before I ask those questions, I want to tell you a little bit about my company, "Quick Little Survey". We call it the place where dreams come true. We only have one product. That product is a Self Employment Career Training Program where we show people how to turn a small one time cost of only $150 into more than $100,000 in only 9 months! That training program sells for $150 and every time you sell one of those training programs, you earn a $100 commission. That should be a real easy sale because it comes with a full 15 day 100% money back guarantee! Yes, I said a full 100% money back guarantee. Have you ever seen any Network Marketing company that offers a full refund on your money if you are not happy with the program? So, that's one good reason to read the rest of this and do this quick little survey for me. Here's another good reason. We have a powerful Pass 2 Up compensation plan that is absolutely awesome! I will post a link here where you can go to my forum and take a look at that.
http://community.adlandpro.com/forums/post/2862199/Quick-Little-Survey-Information-File.aspx?flag=1hbndon#.VxJQXfkrK1s.
I am the company owner and I am looking for 4 key people who can get serious about a good opportunity to earn some real Big Paychecks! I have been working on this for 6 months and just put some finishing touches to our exciting new 5 minute video on the website and posted it on the website on Saturday, the 9th of April. I like that video a lot. However, I don't know if it will do the job it is intended to do. What is that? The video is designed to capture someone's attention and keep them focused on watching it until the very end, and then click on the order button to place their order for my training program. Now for the survey questions. Question #1, Do you know anyone who might be interested in getting a real good landing page for their business? If so, my business partner, the guy developed the software for Quick Little Survey can help with that. Question #2, Do you know anyone who might be interested in getting a good animated video to promote their business? If so, we can help with that too. You can take a look at my video here: https://www.quicklittlesurvey.com.
Now, the most important 3 questions. Question #3, I don't have any other information about the training program on the website except for that video. Do you think that will be enough to get people to order the training package or should I have more information on the website? Question 4, Would you like to be one of those 4 key people to work directly with me? Now, let's talk about my gift to you for taking this survey. When you watch that video, you will see that there is a $150 cost to order the training program. If you are one of those first 4 people, I will set it up where you can save $50 and get in in for only $100. Please use the CONTACT button on the website to send me a message. Use that little message box under CONTACT. Be sure to include your phone number. I will want to call you to show you how to get signed up for only $100. Thanks again for taking the time to read this survey!
Don Evans
Quick Little Survey
---
No comments yet
---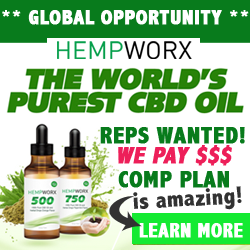 Member Ad
https://www.frustcoin.com
Have you invested your bitcoins and Lite Coins ? check out this Crypto currency investment Company They Double your Bitcoin and lite coin in 24 hours & Get instant payout of 120% to 250% on ur deposit
---
Support
Privacy Policy
Terms of Use
Testimonials