Invitation to LIVE Webinar for Thursday November 17, 2016 at 7:30 p.m. EST RSVP
You may be able to watch it worldwide but the business is currently only available in the U.S. and Canada.
Access to our Complimentary Digital Budget Tool will be given to all attendees from MLM Gateway (FREE). You MUST REGISTER in advance for this LIVE Webinar with your First and Last Name as well as "Budget Like A Boss" so we know to whom to send it. Access online at http://teampowerhouse.clickmeeting.com/331572711 Register as soon as you can and attempt access to the LIVE webinar 5 minutes early. I will be able to greet you at the beginning before the moderator Stephen Evans from Halifax, Nova Scotia, Canada mutes everyone and starts the presentation. You can also access this LIVE webinar by phone if you are in the Toronto +1 (647) 497-7729 or Calgary +1 (587) 774-1365 areas where the phone access pin for each is 447687#
We provide industry-leading personal financial management products for everyone 18 and over.

Do you wish to create a digital financial plan for your future as you build your chosen primary business?

Option 1.

A business person may select one or all of the services to take control of his/her finances in order to add to the efficiency of his/her business so that he/she can keep more money of the money that he/she makes in his/her chosen company. Many people in various Network Marketing companies are using our world class superior services to enhance their business and enable all their team to maximize their annual revenue, save money, protect their finances, multiply their money, protect their computer, protect their identity and find an alternative to Hydro to both save money and protect the environment.
Or are you looking for a business opportunity?
Option 2

It can also be a unique business opportunity with an associate marketing strategy and plan that has superior digital marketing tools for an individual who is looking to create a significant residual income for themselves, a solid, substantial retirement income and a stable financial future for their beneficiaries.

Before you get on the webinar you may want to view the short video http://bit.ly/IntroToBudgetLikeABossWithGrace

The presenter Stephen Evans is a great leader who took the initiative to bring us this LIVE webinar so that old information could be reviewed, new information could be given and questions from new people could be answered LIVE and so that this business could be duplicatable. He was born in British Columbia, Canada, its western most province. He met his wife in the next province to the east in Calgary, Alberta, Canada and went back west and married her in Kelowna, British Columbia, Canada on December 31st. They moved to the eastern part of Canada to the province of Nova Scotia in 1992. They have been married for 33 years and now have two grown young men.

Stephen will be going over the new, exciting changes planned for us including in the core services as well as the retail services. Be sure to tune in!
---
---
No comments yet
---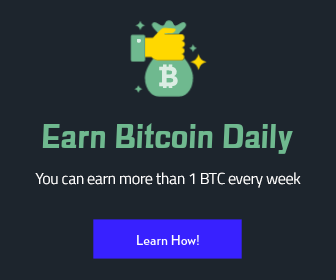 ---
Support
Privacy Policy
Affiliate Terms
Terms of Use
Testimonials