Modern business model calls for 'giving back'.
How would you feel if every time you brushed your teeth or washed your clothes, you knew you were part of a big love story and that your part was adding huge value to a greater mission of care?
Everyday the world's going around and it's beautiful while it's within the laws of nature.....nature gives, shares and provides. We take, share and use nature.
This is fine while it's all in balance and we see that that balance is finely tuned. Recently we've learnt more about this, hence we all need to be more considerate of nature and the environment we live in.
Well, the same goes for business.....
If we are a business that gives shares and provides, there's always more, there's PLENTY to go around!
On the other hand if we're a business pushing for numbers and hammering the populous, guess what? If we take, share from others and use, guess what?
We DIE!
That's what we're seeing a lot of today.....old style business! ....taking advantage of loyal customers, being greedy and SQUEEZING to meet business goals and aspirations! .....and you know what? There's a CHANGE HAPPENING! ....if you haven't caught on to it, you might find a skeleton appears in your business portfolio overnight!
But it's not too late!
Learn about the market you're working in, after all if you're wanting to make money, you do so as a by product of your service to the marketplace........if you're not offering 10 times the value of what you're customers expect, you'd be best to learn how! (Don't mean to be cheeky!) You're customer doesn't care about you until they know how much you care about them!
Work as if you were fulfilling the needs of yourself as your 'perfect customer'
What would you expect?
What would you like?
What are you looking for, needing?
What else is out there in the market and why should you choose you?
You could create more questions and work hard at the customer experience.
For now.... here's an example of an amazing company that started by a poor hard-working guy, who's looking out for other poor hard-working guys!
Relax, breathe and dream while you absorb this BEAUTIFUL heartful company that's offering huge value to shoppers and many charities ...... and is up to date with the new trends in the market of e-commerce and the digital revolution. Take a look.
They care SO much, that you won't get in unless I show you in! Let's show you more
---
---
No comments yet
---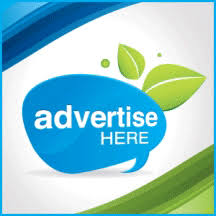 ---
Support
Privacy Policy
Affiliate Terms
Terms of Use
Testimonials