Does Money Buy Happiness Ever?
There is a saying that money is not everything. It can be also said that without money there is nothing. Perhaps, having enough money may be the answer. Having enough money means no anxiety when shopping at the grocery store, going out to eat or paying your rent. Then the question arises, how much is enough?
According to Princeton University's survey, conducted in 2010, the positive effects of money began diminishing by the time a person begins making about $75,000 per year.
In 2018, Purdue University's survey found that the $75,000 figure was ideal for emotional well-being, meaning a persons every day level of satisfaction; however, $95,000 was ideal for what they call "life evaluation". Life evaluation measures how a person thinks and acts on their long term goals and aspirations.
Perhaps, your happiness lies in what you do with whatever money you have. The Journey of Consumer Psychology found that money DOES buy happiness. But you need to know how to properly spend it.
So what are the ways to spend money to bring happiness, you ask.
Experiences- Do not spend money to buy things. Simply because, effects of buying material items quickly begin to fade once you get used to them. But, using money to experience- trip to Grand Canyon or taking a hot balloon ride- stays with you as your mind continues to look back on. Experiences are monumental as they stir up positive emotions.
Share with Family & Friends: You are likely to enjoy when you spend money on events that involve family members and friends. Anything you do to improve your connections with others tends to improve happiness. In nutshell, sharing is happiness.
Get SMALL things: You can relate to that by noting how you are excited receiving packages from Amazon. You are aware that you have ordered the items and even paid for it. But the joy in getting packages, even small packages can be as joyful as getting one large expensive item.
Stay Away From Insurances: You are likely buy extended warranties because you do not want to deal with aggravations in the event product will malfunction. Simply buying warranties does not ensure that it will function. It merely means that you will not have to pay for the repairs.
Scrub "Get now, pay later": The concept has you swapping your future happiness to happiness at the moment. But you are forgetting that you have deprived money in the future. You must not forget that you can derive an INCREDIBLE amount of enjoyment and happiness from ANTICIPATING an event, sometimes even MORE so than the actual event itself.

Appreciate what you have: There is no need to imitate rich and famous. Being positive in given situation and appreciating what you have will discipline you in your spending.
---
---
No comments yet
---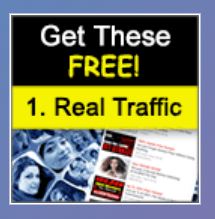 ---
Support
Privacy Policy
Affiliate Terms
Terms of Use
Testimonials